Hot in the city? .... Then head for the beach!
The best way to get to our choice of beaches is by train so head to Cais Do Sodré and take the train towards Cascais. Remember that just because you are in a city doesn't mean you will not get burnt, so make sure to protect your skin and wear a hat or cap to avoid over-heating.
There is a good Pharmacy located at the train station, so if you have forgotten your SUNBLOCK, you can grab some here and always carry water in the summer months.
The first beach stop is at Carcavelos, it's about 15 minutes out and it's largest of the Lisbon beaches. This is a popular spot with the locals from Lisbon and a good area for swimming and hanging out for the day. It's a busy beach, especially at weekends but if want to get out of the city for a quick dip, then this is your best option!
Next beach stop on the train is Estoril which is probably more famous for Formula 1 and its Casino but none the less it has great beaches and a really nice promenade for a stroll. There are plenty of cafes, restaurants and bars along the promenade and good changing room areas and toilet facilities.
You can actually walk the whole way to Cascais on this promenade but if it's hot we suggest that you get back on the train as it's a longer walk longer than it looks. The Casino do Estoril is world famous and inspired the James Bond movie, Casino Royale. Go there some evening for a posh night out, take the train out from Lisbon it's not far in a taxi to get home after dark.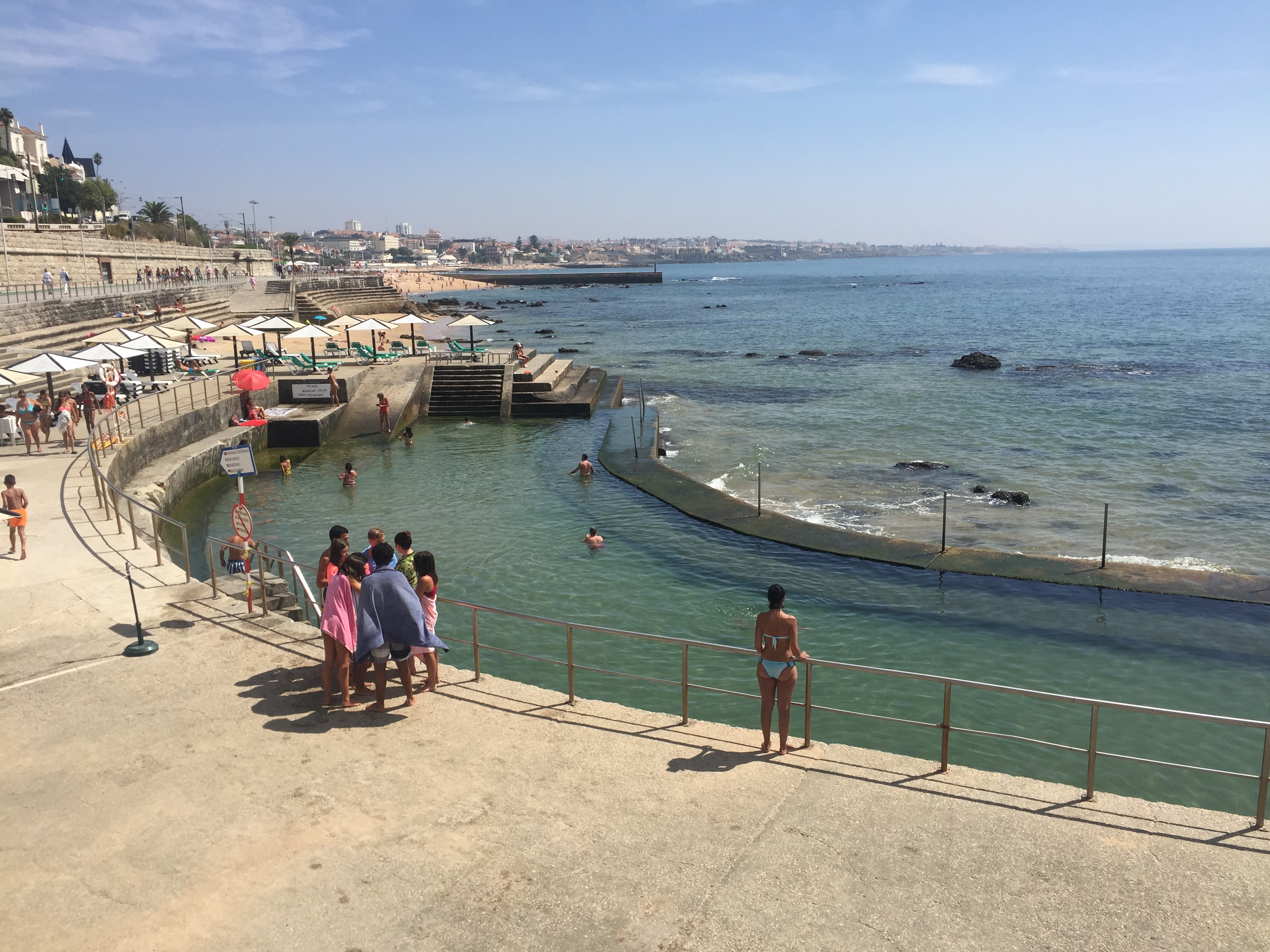 Cascais
Now back on the train and off we go to Cascais , only 10 minutes further down the coastal track and about 35 minutes from Lisbon.
Cascais is a fishing village/town and is a really beautiful place to spend a few hours. It's where the wealthy from Lisbon used to go on their vacations and still has an exclusive feel to it. These days Cascais is very accessible and caters for everyone. Cascais is also a lovely place for a weekend break or if you are planning to spend a week in Lisbon, we recommend to split it between Lisbon and Cascais. At the harbour you'll find a small beach which can get busy in high season but it's great if you want to take a break from the sun for a while because you have a beautiful town surrounding you. There are plenty of restaurants to chose from and shops to browse. You'll also find one of Portugal's famous Ice Cream parlors called Santini's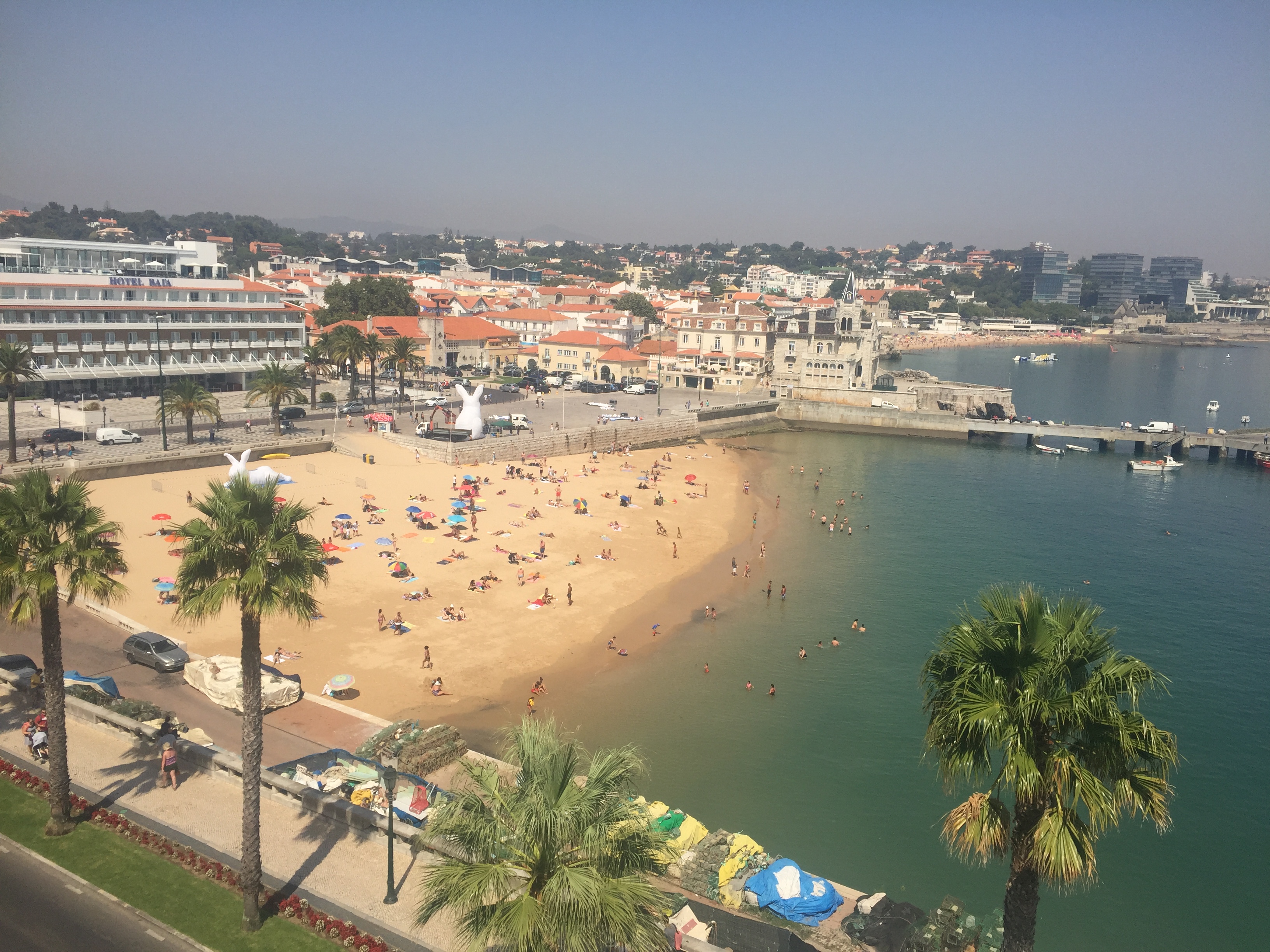 If the main beach is a little too busy for you then there is another wonderful and secluded beach which is very close by. It really is a wonderful beach and only a short walk, so listen very carefully, we shall say this only once!!!

When at the main beach in the harbour take the road out of Cascais following the sea front around by the harbour towards the lighthouse. You'll pass by the marina and keep walking until you come to a small bridge which spans a narrow inlet. Look over the bridge on the opposite side of the road to the sea and you will notice a small secluded beach. There are steps to get down to this little beach just at the end of the bridge on the same side. Let this be our secret!!!
Secret Beach Cascais