Lisbon is brimming full of history and the city boasts some of the worlds most magnificent monuments to remember and honour its past.
Located in the area of Belem is one of the most impressive of these, it's called the Monument of Discoveries and it recognises the achievements of those who shaped the Portugal we know today. The Monument of Discoveries situated on the banks of the river Tagus and it celebrates the Portuguese age of discovery during the 15
th
& 16
th
centuries. The structure is 52 metres high and the character who stands proudly at the front, looking out at the New World is Henry the Navigator. There are 16 others depicted on each side of the monument and these are all famous historical people who influenced the future of Portugal. They include, monarchs, artists, scientists, discoverers and cartographers (now Google). For exceptional views of the district of Belem, you can also take an elevator to the top of this monument where there is a lookout platform. If you visit Lisbon, I highly recommend that you take the short Tram/Train/Bus journey to Belem and check out the area. Go to the 'Things To Do Lisbon' tab on the home page for more.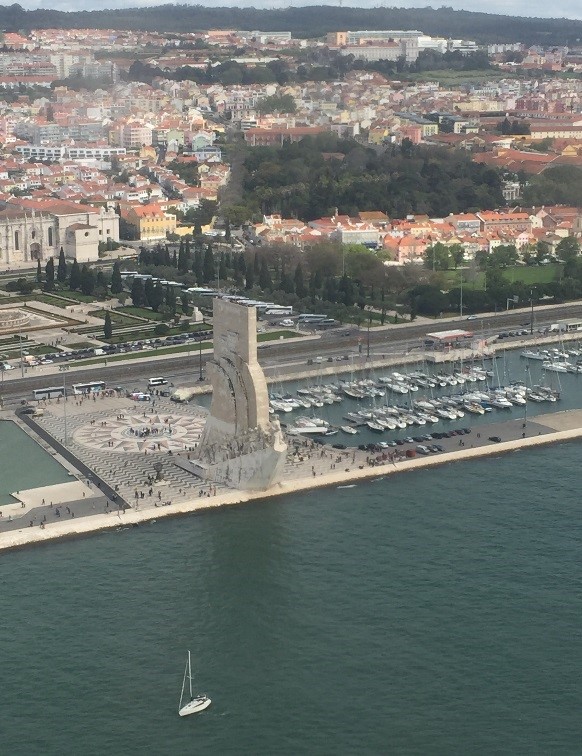 Aerial photo taken by John Donnelly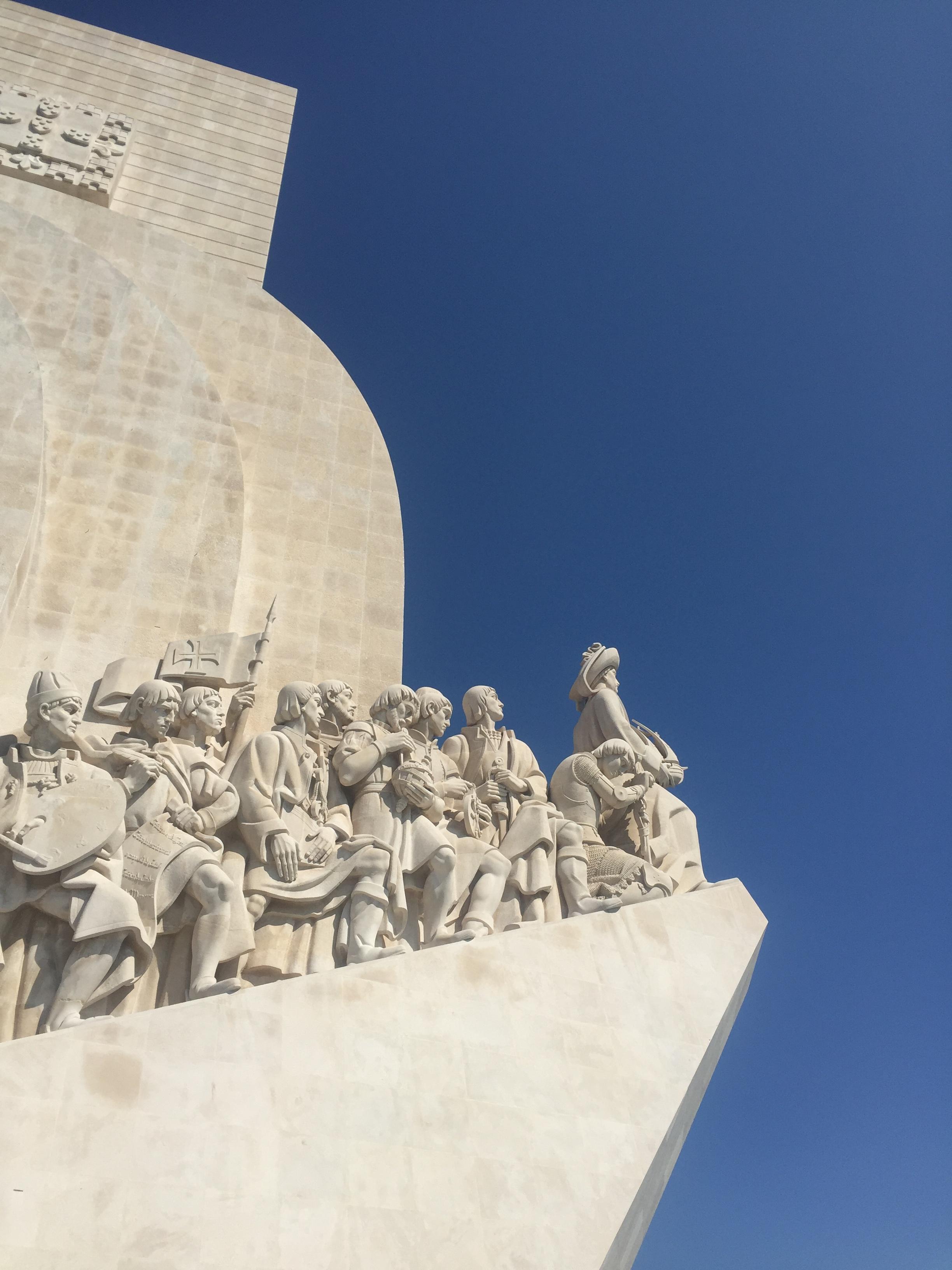 Photo by John Donnelly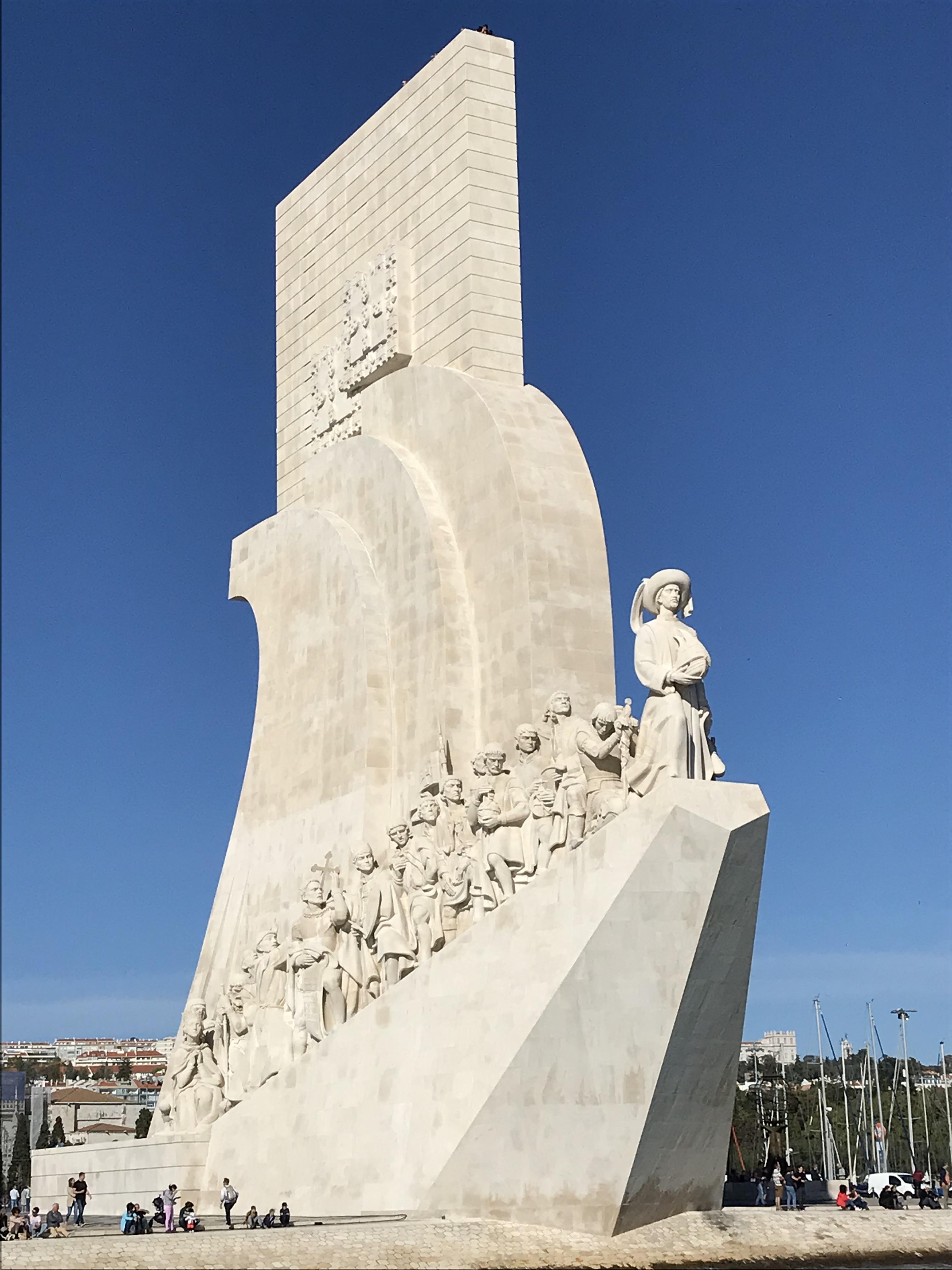 Photo taken from river Tagus by John Donnelly