There is nothing sweeter about Lisbon than it's tradition of cakes and you'll find small custard cakes called Pastel de Nata almost every few metres when walking the city streets. The selection of cafes is truly impressive and my tip is to find establishments where the cafes have their own bakeries as you can't replace freshness.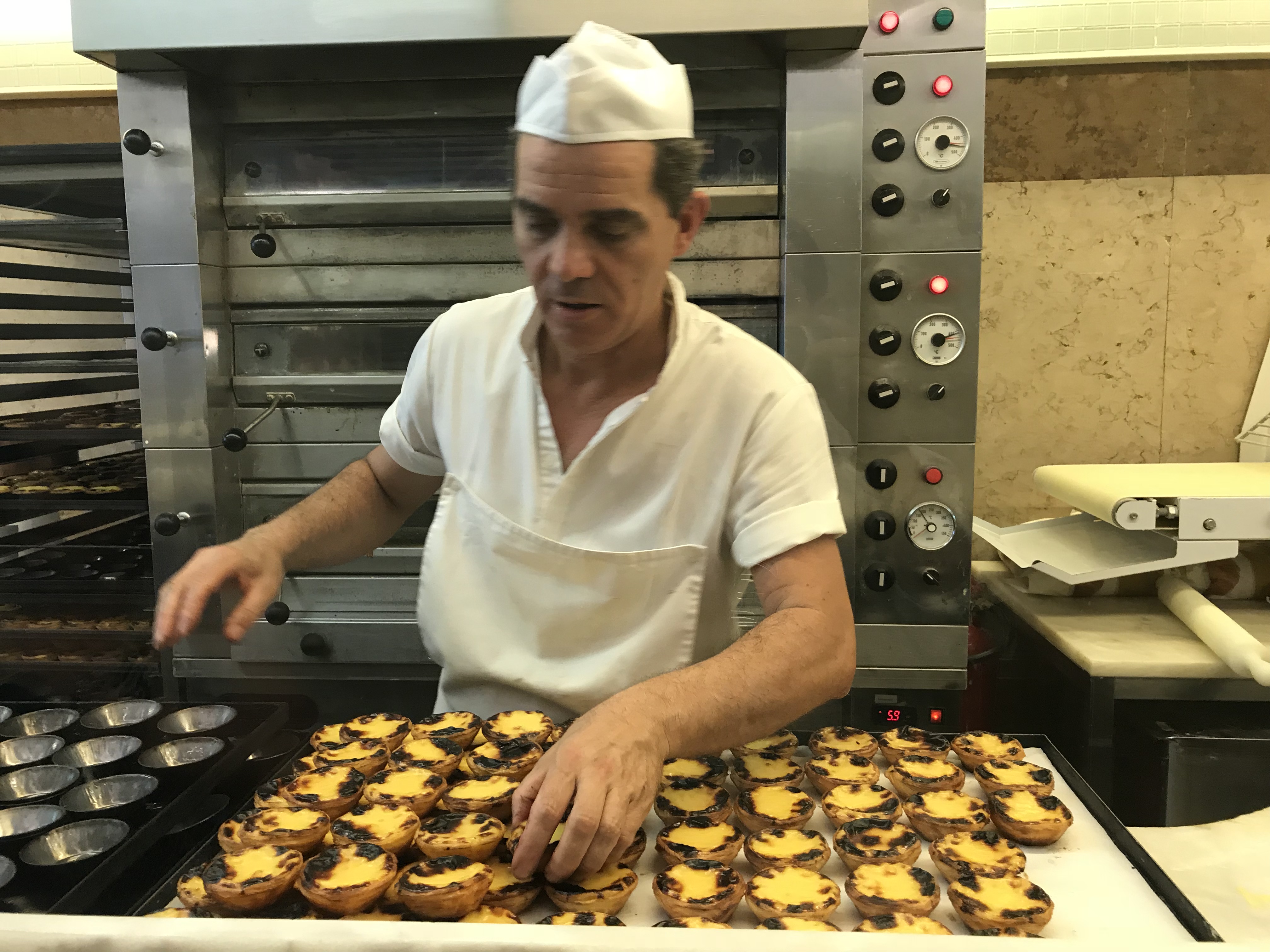 Making Pastel de Nata at MANTEIGARIA (see previous Blogs)

Trying the Pastel de Nata is a must but the cake train doesn't stop there and I found an incredible cafe called Pastelaria ALCÔA where they bake award winning cakes which have achieved accolades for best cake in Portugal in 2016 and another cake won in 2017!!! Most of the cakes sold here are based on one key ingredient.... egg yolk!!!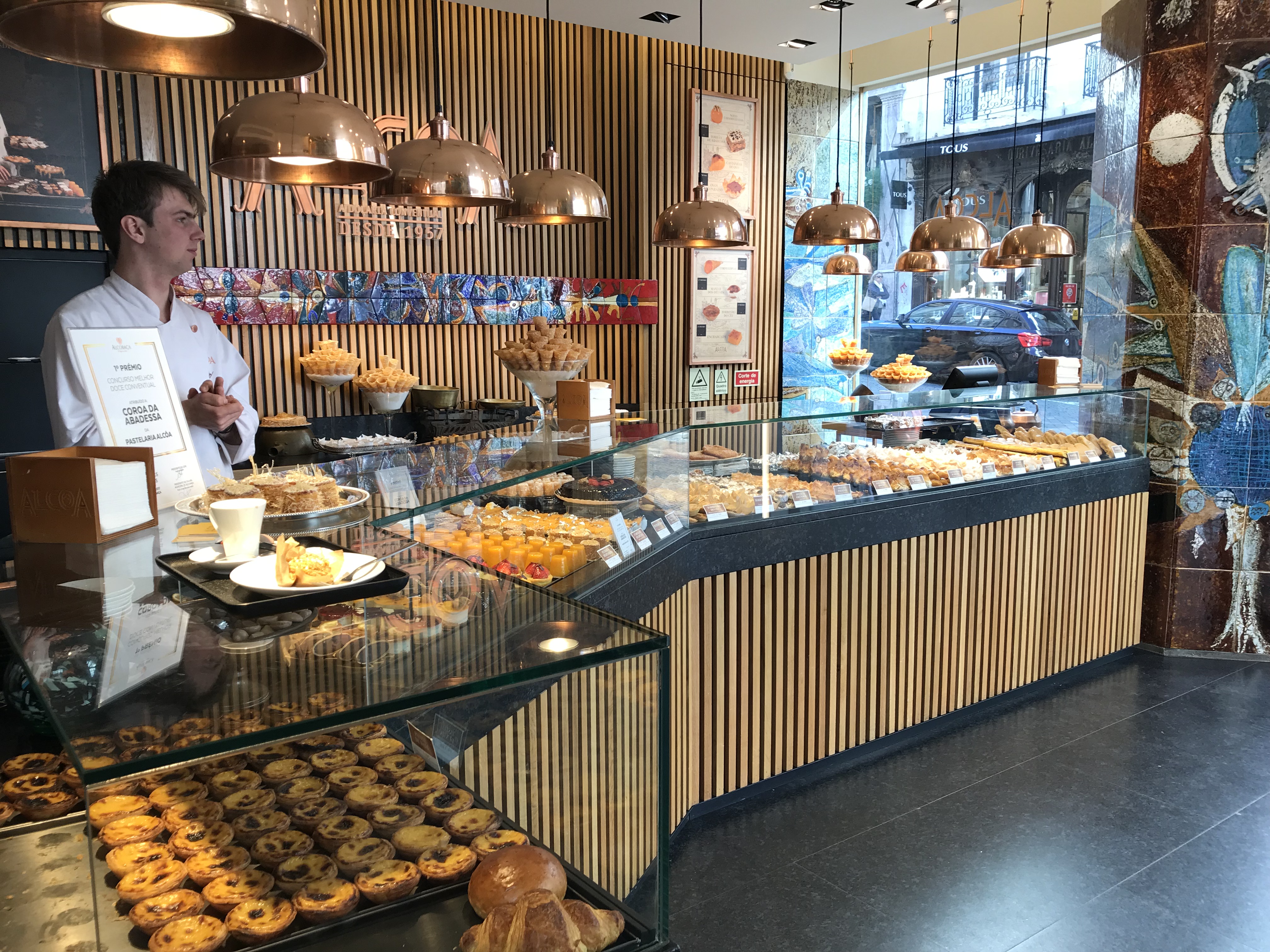 The magnificent Pastelaria ALCÔA
The main ingredient of many Portuguese cakes is egg yolk and I have heard a couple of different reasons for this and both are likely. The first reason is that the recipes originated from the nuns and monasteries in the Middle Ages when the nuns used copious amounts of egg white to stiffen their habits. They then put the surplus egg yolks to good use by making scrumptious cakes which they sold to help fund their monasteries. The other reason and perhaps as a continuing trend, in the 18th and 19th centuries Portugal had an extensive egg production as the whites of eggs were exported to be used as a purifier in the process of making white wines. The excess egg yolks combined perfectly with imported sugar cane to continue the tradition of egg based Portuguese sweet cakes.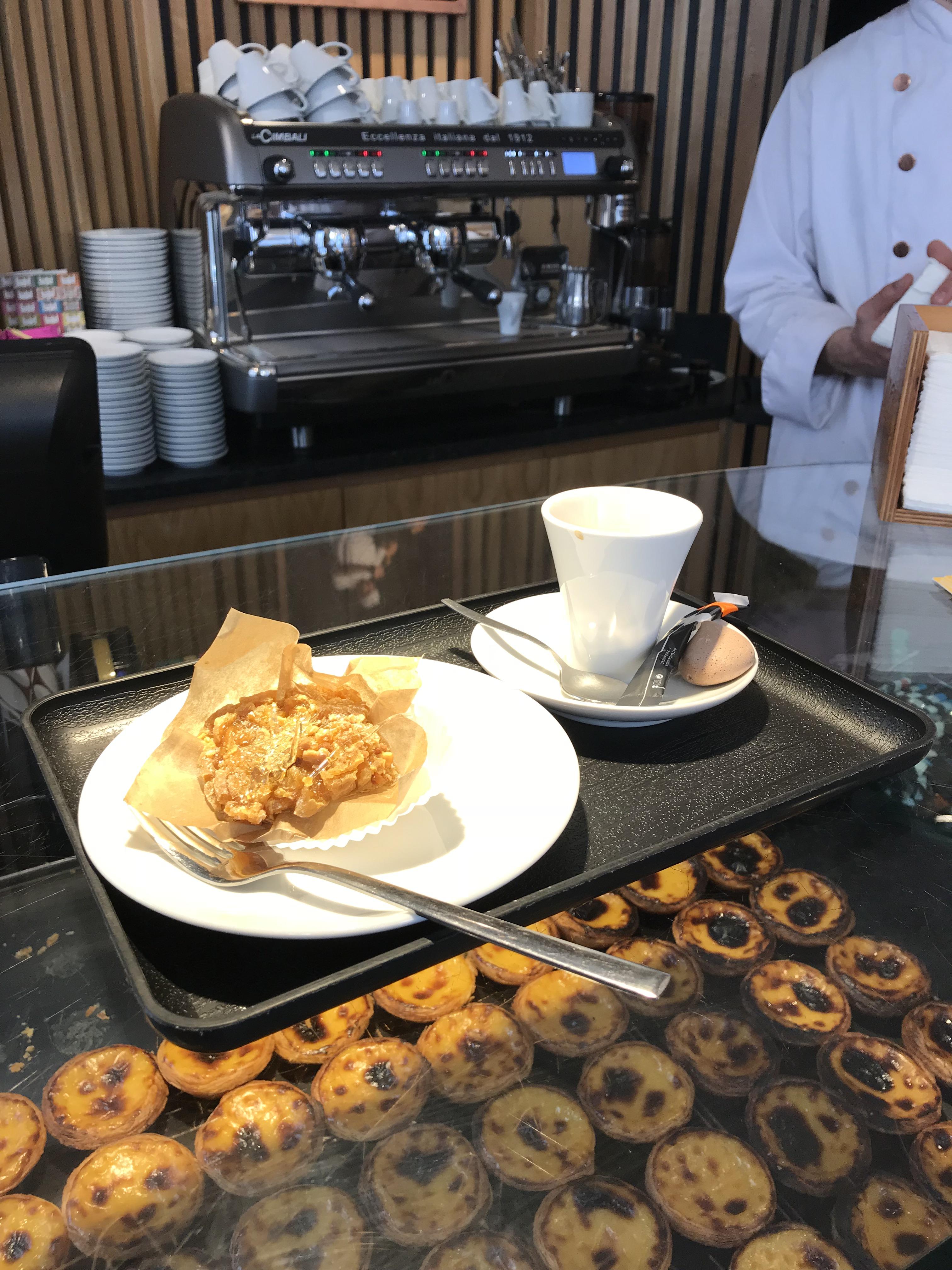 It looks simple but the cake above on the plate won best cake in Portugal 2016. Egg yolk, caramel and almonds, it is stunningly delicious. It cost €3.40 for the cake and €1.00 for the cafe... treats and awards were never more affordable.
The Pastelaria ALCÔA originated in a town outside of Lisbon and dates back to 1957. Since then they have established three bakeries in Lisbon and the bakery which I visited is located on Rua Garrett in the district of Chiado (Map location below). It really is a wonderful establishment, the staff are super friendly and because the choice of cakes is so varied I recommend that you ask for advice.

Map Location: Pastelaria ALCÔA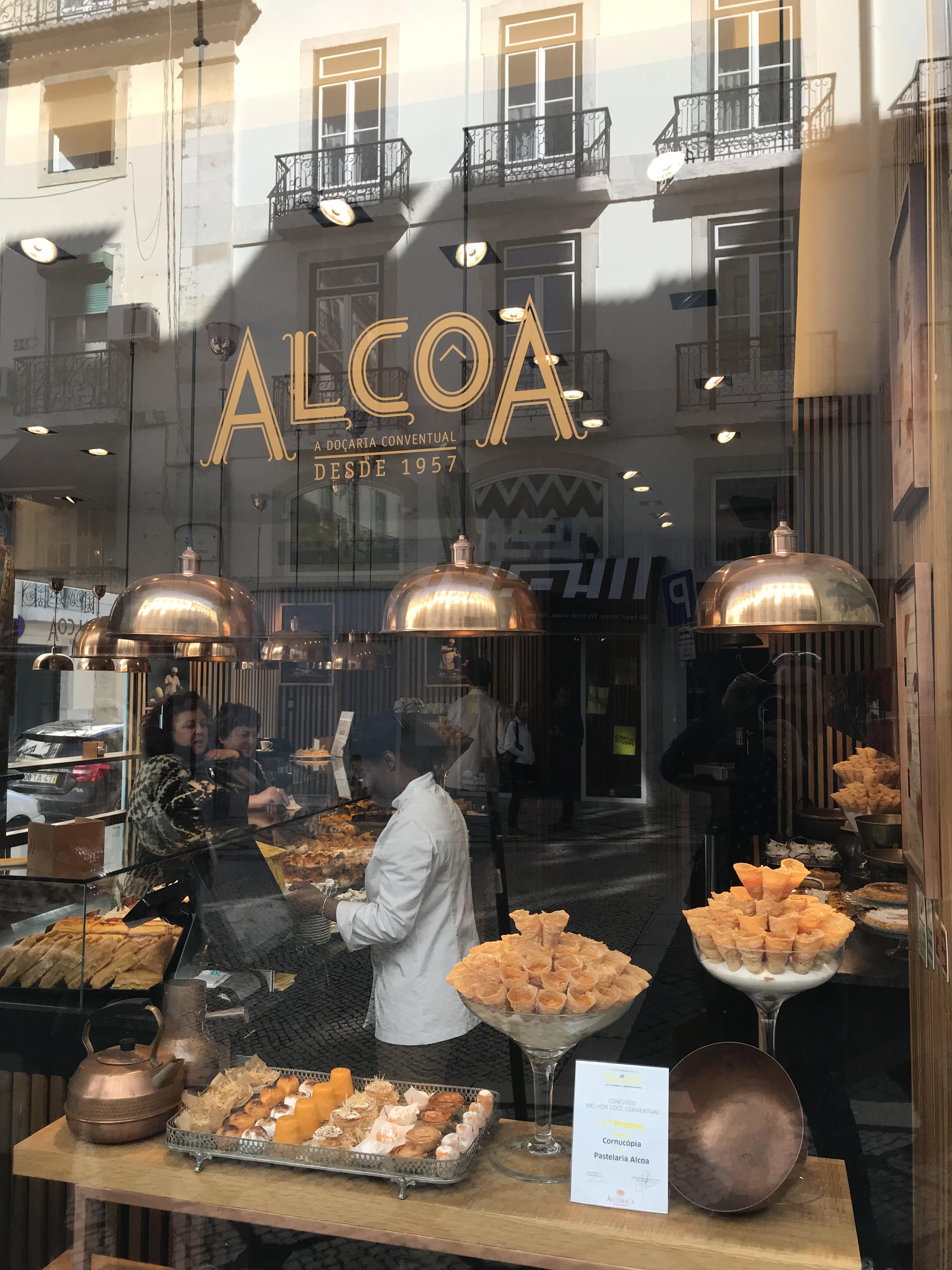 The choice is yours at Pastelaria ALCÔA