Unfortunately I won't be in Lisbon for New Years Eve. However from what I hear and have seen on-line, Lisboa throws a world class party. I've racked my brain to figure out from all my own experiences in Lisbon, where would I would most like to be to ring in the New Year 2017?
The River Tagus would have to be my focal point and yep there are lots of places to find great views over one of Europe's true treasures. So for what it's worth, here's my Top 5 Countdown to ring in the New Year in Lisbon and here's my #1 choice.

(Please remember I don't get paid or seek payment from any establishments I mention in this Blog)
Numb
er 1 - The Miradouros
The best things in life are free and that also goes for my

#1

choice for New Years Eve Venue in Lisbon 2017. Built on seven hills Lisbon offers up incredible views over the city and perched on top of these hills are viewpoints, or as the Portuguese prefer to call them, Miradouro! The Miradouro were built so that the citizens of Lisbon could enjoy the spectacle of their city to the max and each Miradouro gives you a different perspective of its majesty. There are four Miradouro which I particularly like and here is a quick run down on them and what makes them different. Miradouro de Santa Catarina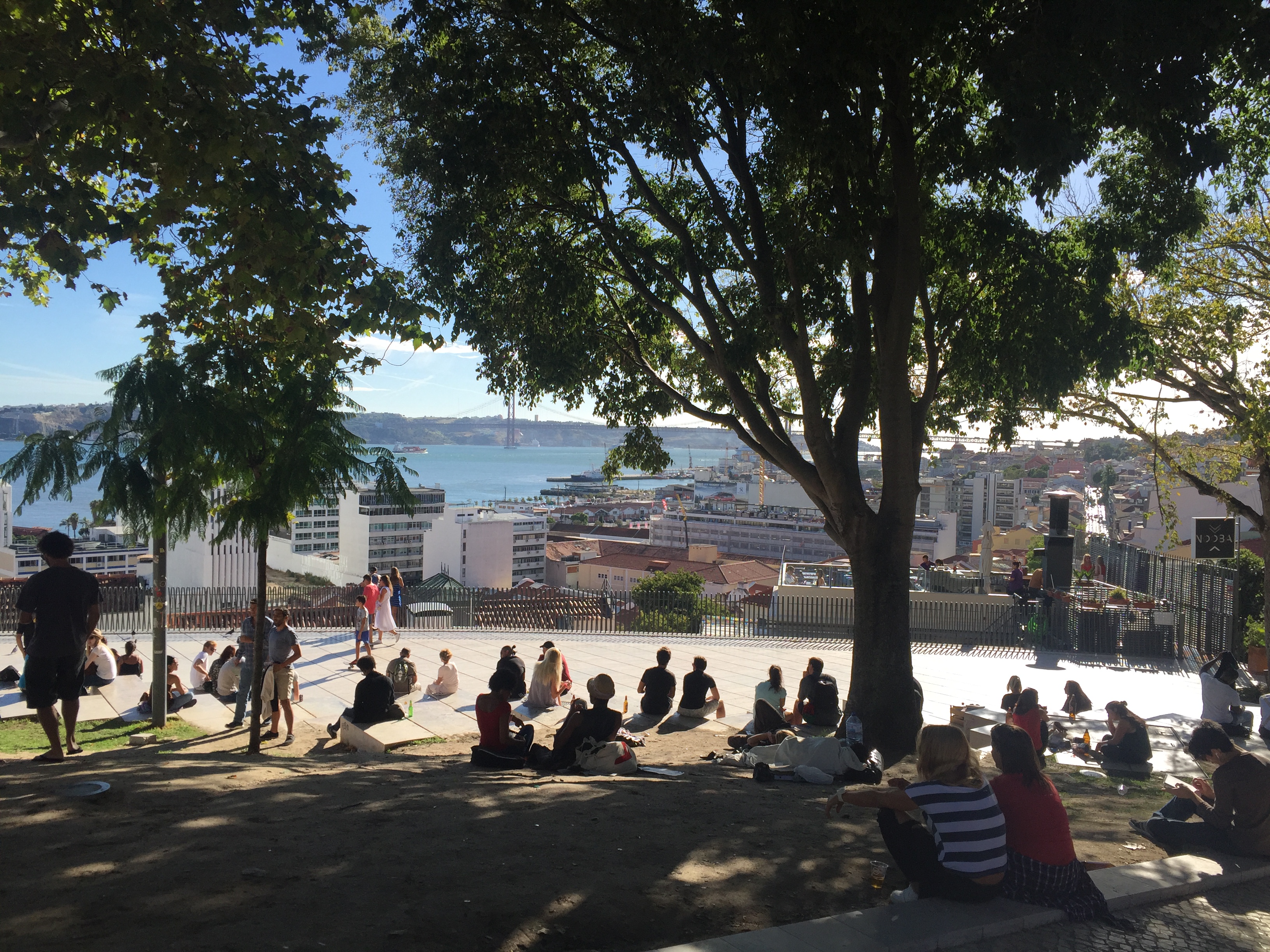 This is my favourite of all the Miradouro, it's located in a part of the city where I feel most at home. With Chiado and Barrio Alto close by, there is also lots happening in the vicinity yet this Miradouro in the district of Santa Catarina feels like it's off the beaten track. Each evening a very chilled crowd gathers here to see the sun set over Lisbon and there is definitely a bohemian feel in the air.
There is a trademark Lisbon Kiosk to buy a drink and a there are steps to sit plus a terrace where you can embrace the breathtaking views over the River Tagus, April 25th Bridge and the Statue of Christ on the far bank. If you'd like something to eat before midnight, then there is Pharmacia Restaurant directly behind Miradouro de Santa Catarina (including a gated garden serving cocktails) or perhaps if you prefer something more casual, then Noobai Restaurant is situated on the terrace itself. I can highly recommend both.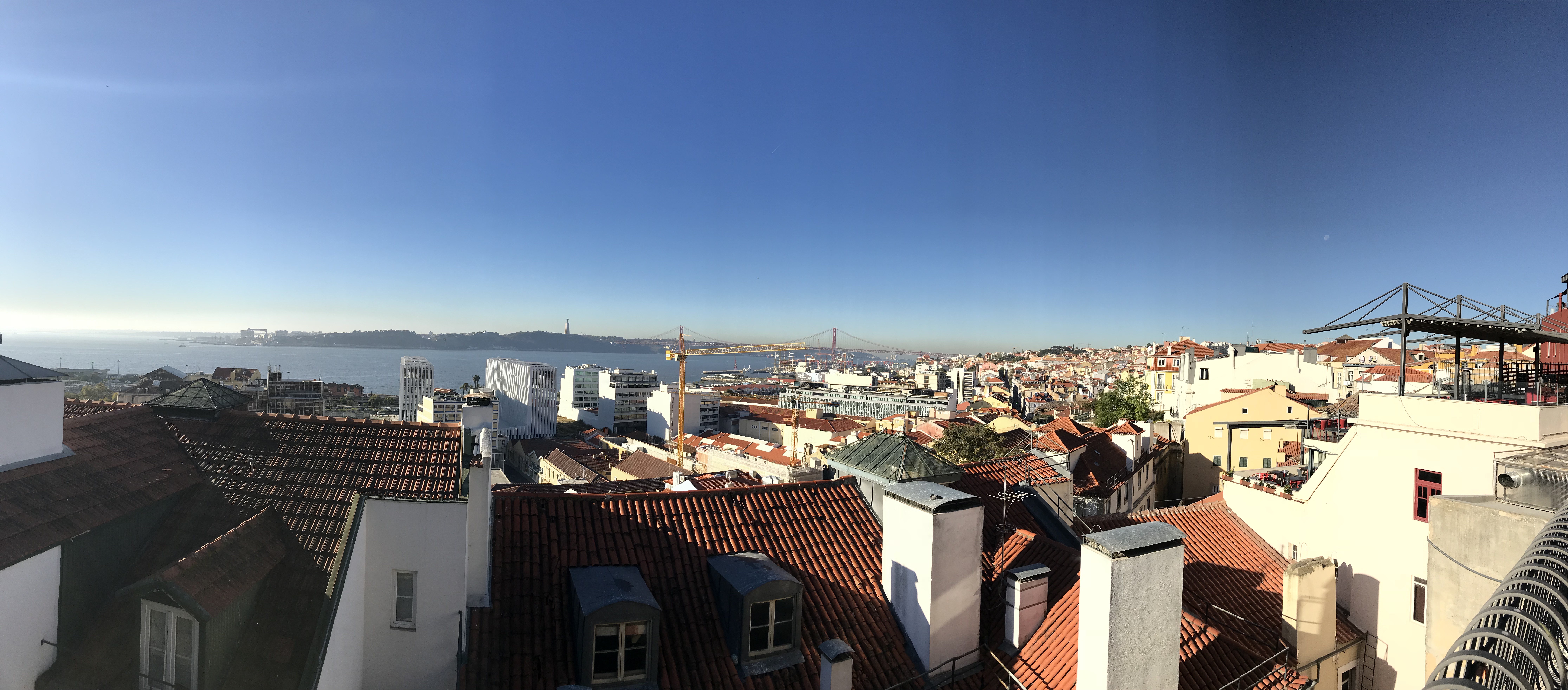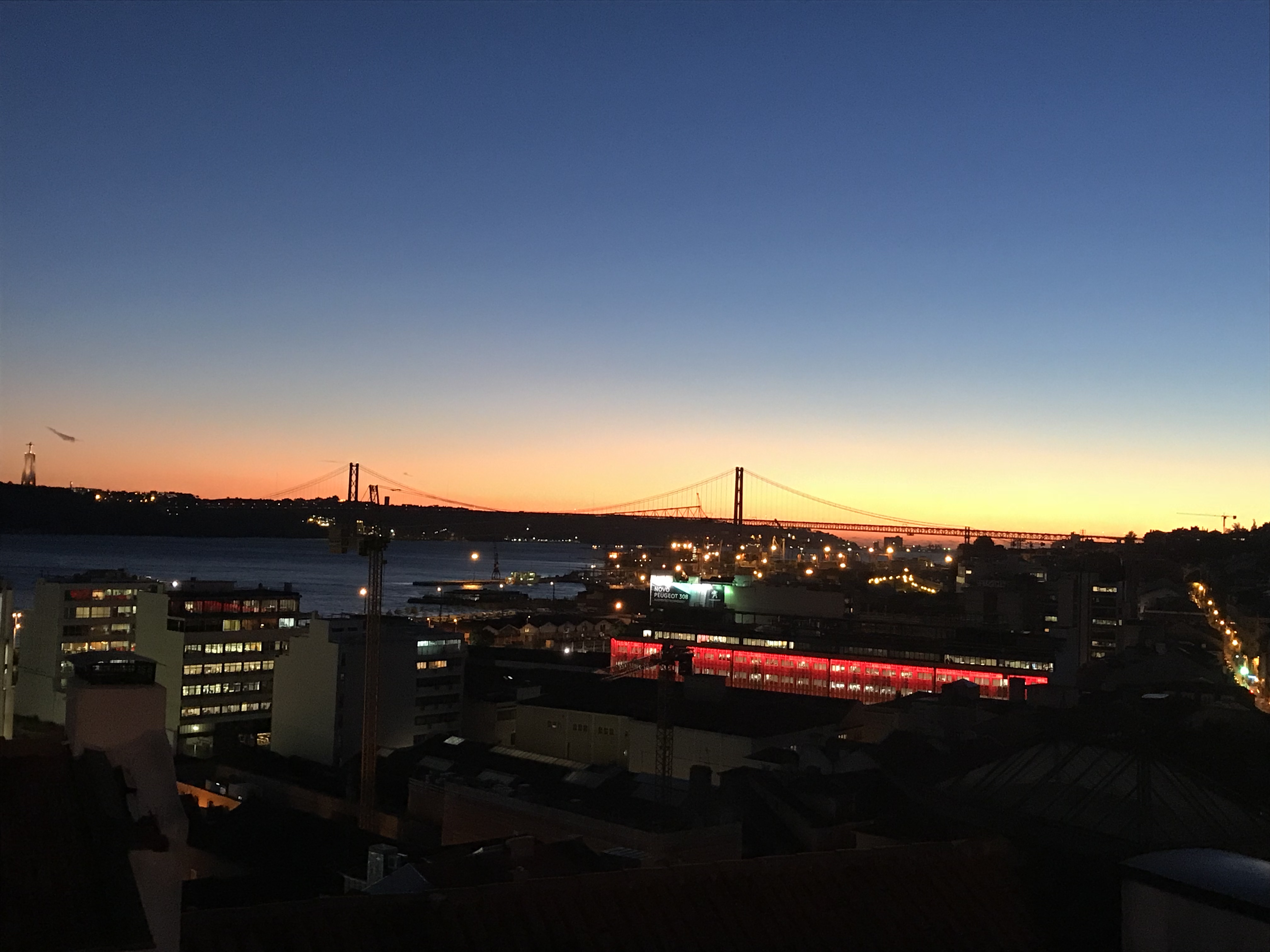 Miradouro das Portas do Sol
This Miradouro is located in the medieval district of Alfama and is surrounded by charm and stunning architecture. Castelo de São Jorge is just a short stroll uphill, the
Monastery of St Vincente and the National Pantheon
to your left and the River Tagus below, what's not to like??? There is a great terrace here which also boasts its very own Kisok and just a few feet further on is a small mosaic tiled garden to enjoy. St Vincente is the Patron Saint of Lisbon and the flag of Lisbon is also dedicated to St Vincent and it depicts his body being transported by ship from the Algarve to Lisbon under the watchful eye of two Ravens. Steeped in history, Miradouro das Portas do So is a wonderful place to view Lisbon and there is plenty of entertainment in this district to ensure that you can party on all night!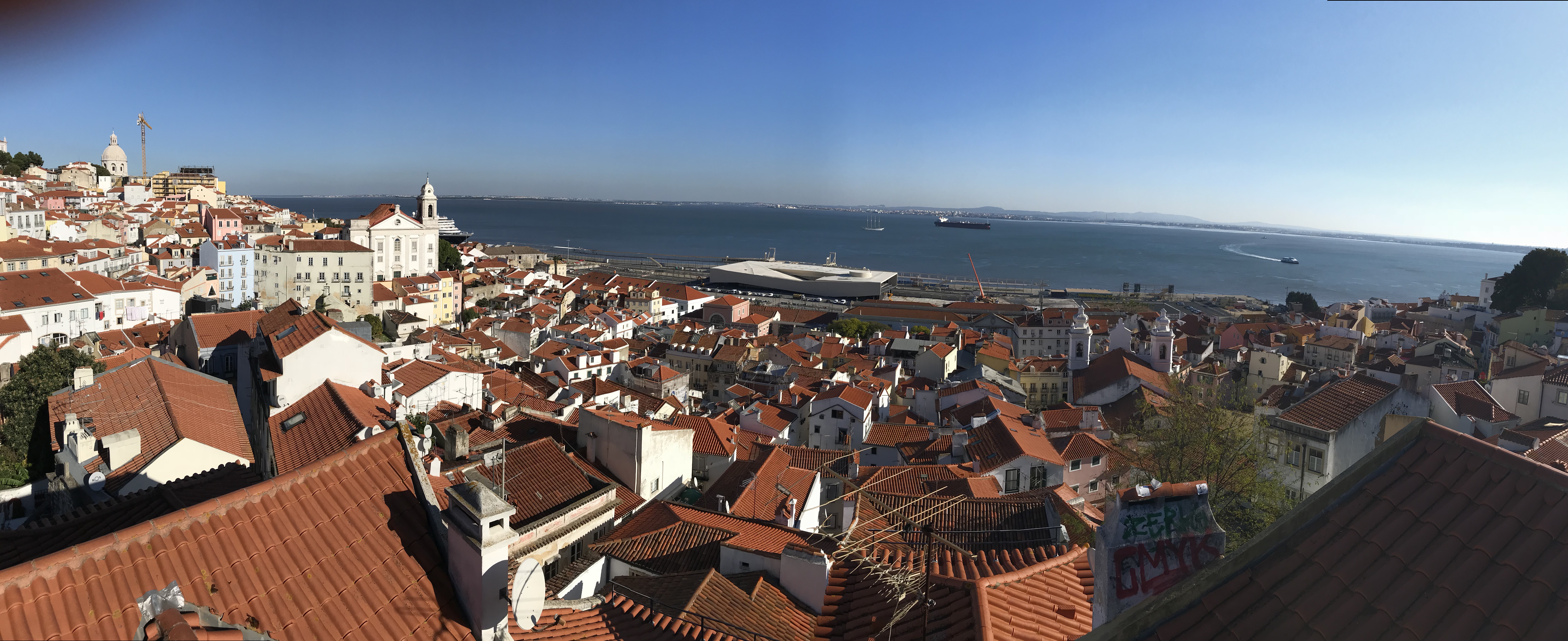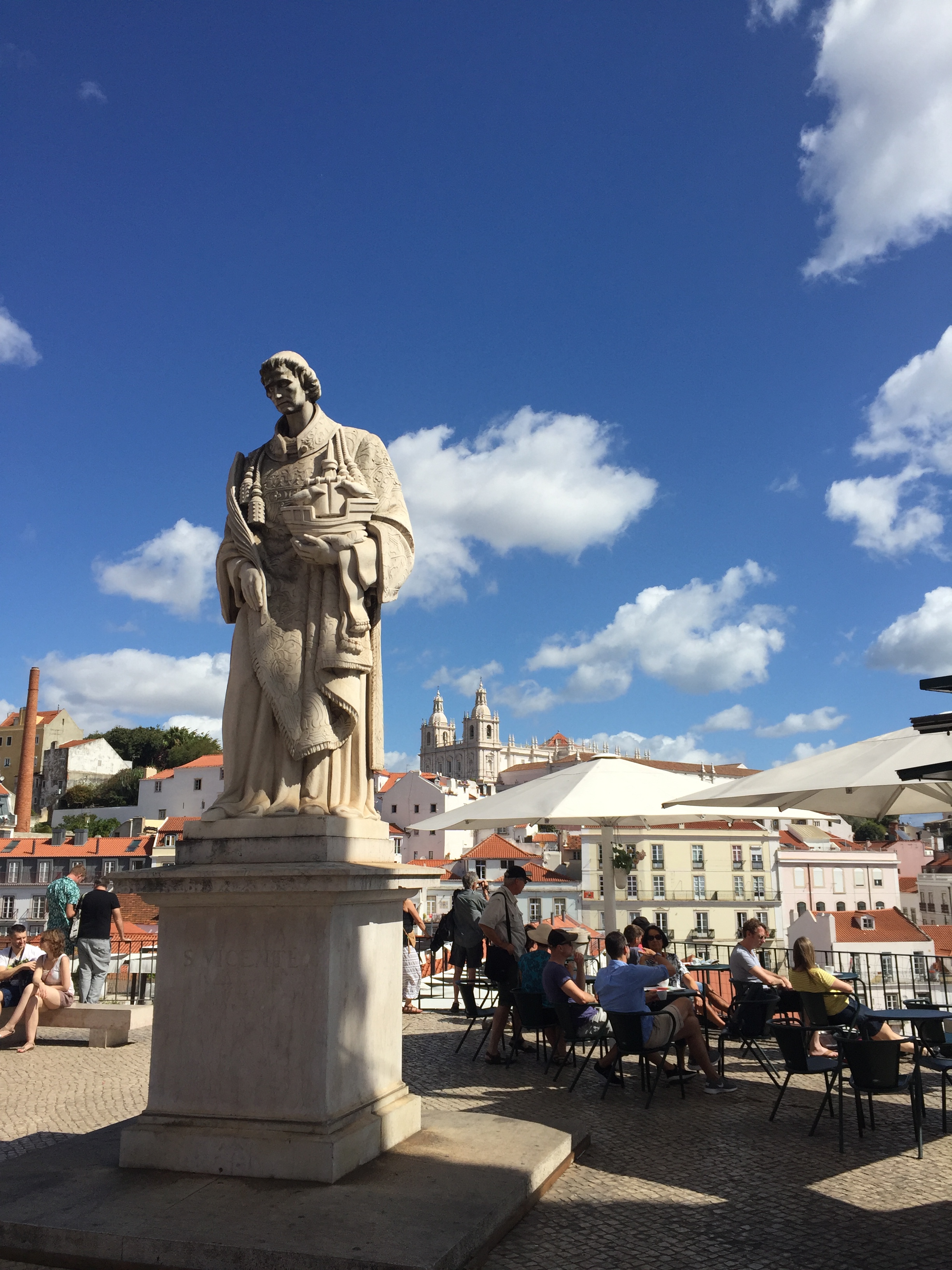 Miradouro de São Pedro de Alcântara
The Miradouro São Pedro de Alcantâra is one of the finest and the views of the city are stunning, capturing the Castelo de São Jorge on the far hill with the district of Alfama creeping up beside it and the Cathedral to the right. Below you is the low lying area of the city which bore the brunt of the earthquake and ensuing Tsunami. Looking down is where Rossio Square is located plus Rua Augusta and you can spot the top of the Arch at Praça do Comércio and the banks of the river Tagus. The Miradouro São Pedro de Alcantâra is on two levels, on top it has its own Kiosk and seating including a market area at weekends and below is a beautifully maintained garden and terrace.

Principe Real is the 'on-trend' district to hang out in Lisbon, full of great restaurants and bars with Bairro Alto adjacent to party on through the night.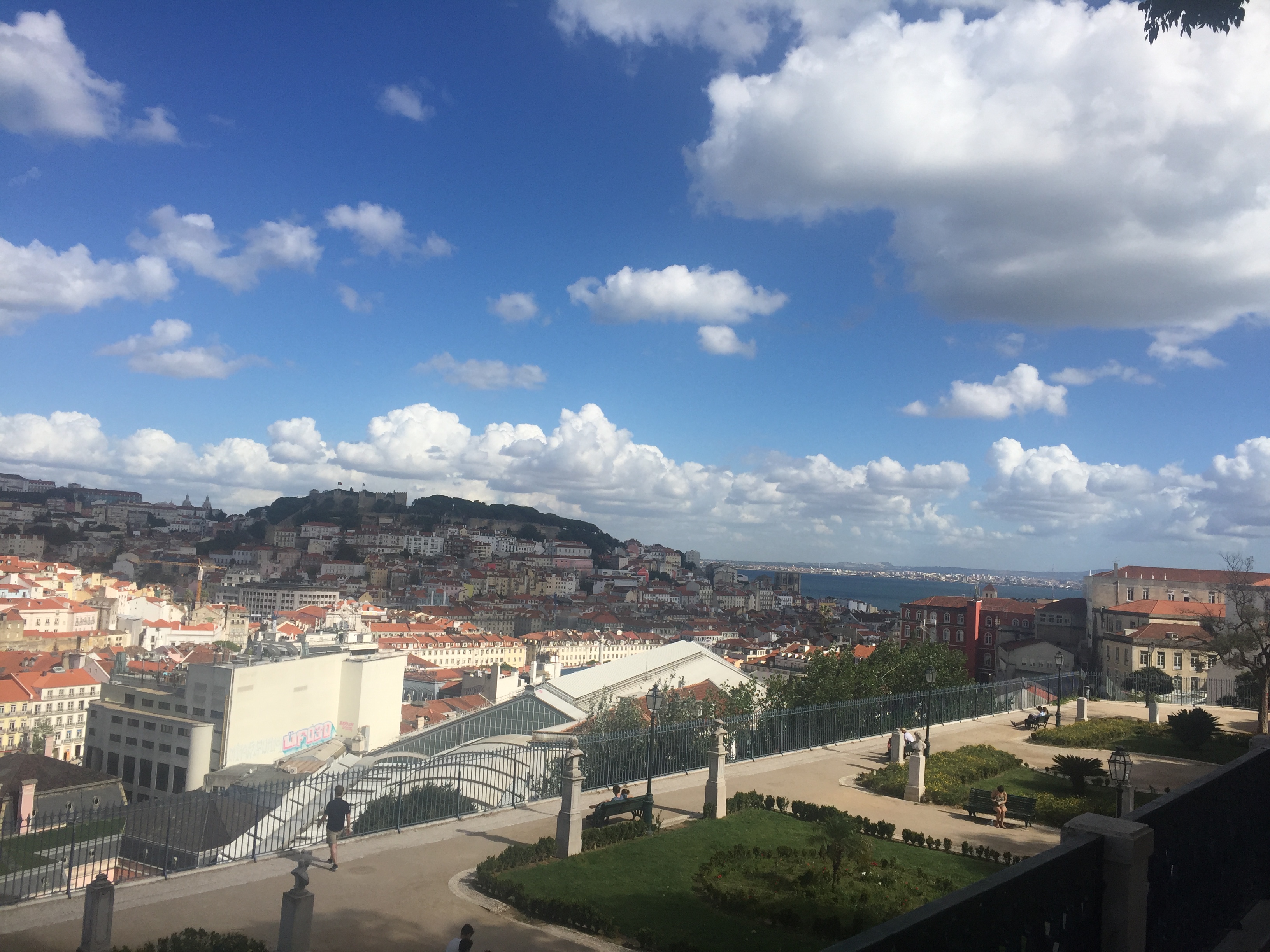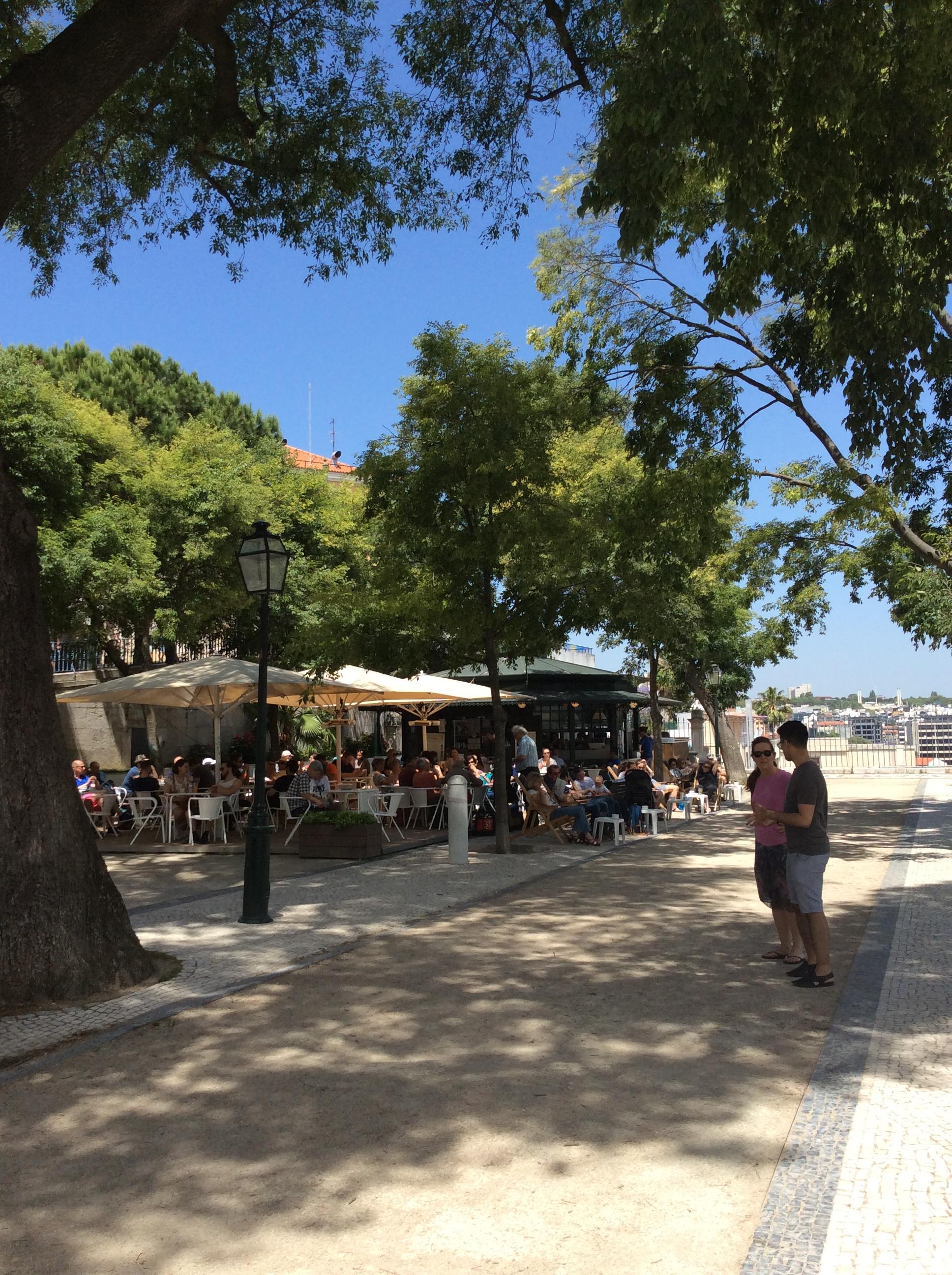 Miradouro de Nossa Senhora do Monte
Miradouro de Nossa Senhora do Monte is the highest point in Lisbon so you will definitely get the panoramic views of Lisbon you wished for from up here. It's a little tricky to find and unlike the other Miradouro I wouldn't recommend walking it up here as it is not as centrally located. However, although not necessarily liked by the locals, a tuk-tuk will get you here in just a couple of minutes. Possibly the only disadvantage to this Miradouro is that it's further away from the River Tagus and there is not the same array of choices of restaurants and bars. Nevertheless, the views are spectacular.