Unfortunately I won't be in Lisbon for New Years Eve. However from what I hear and have seen on-line, Lisboa throws a world class party. I've racked my brain to figure out from all my own experiences in Lisbon, where would I would most like to be to ring in the New Year 2017?
The River Tagus would have to be my focal point and yep there are lots of places to find great views over one of Europe's true treasures. So for what it's worth, here's my Top 5 Countdown to ring in the New Year in Lisbon. Here's my #3 choice ... Check in tomorrow 23rd December for #2.

(Please remember I don't get paid or seek payment for any establishments I mention in this Blog)
Park Bar is one of my 'go to' places in Lisbon to see the sun set, so it makes sense that if you want to see fireworks then this surely is the perfect location with incredible views over the River Tagus and April 25th Bridge.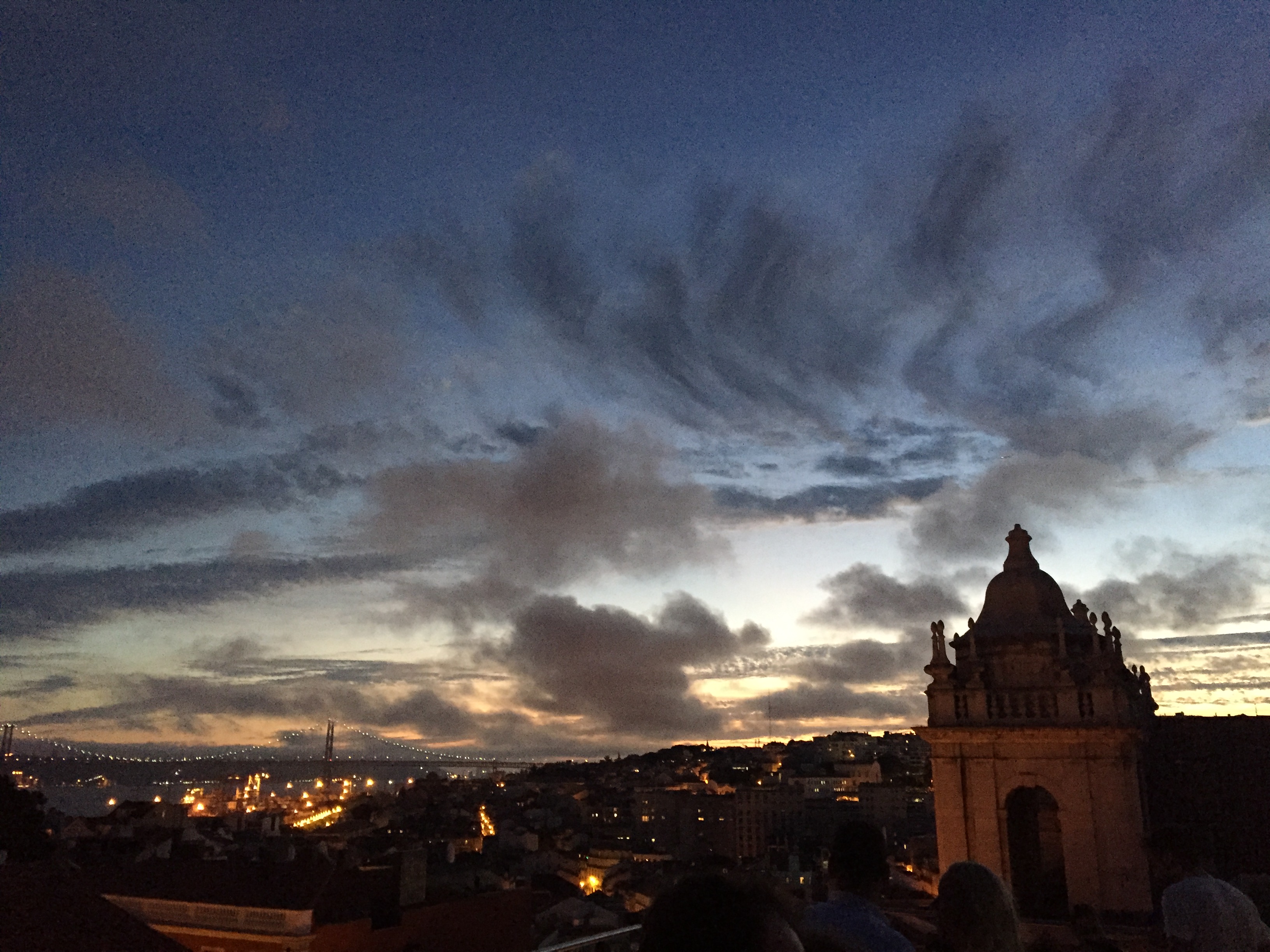 Park Bar is exceptionally cool and is located on a car park rooftop, two bars, great cocktails and the sounds from resident DJ always seem to capture the mood, I just can't see how this venue can fail. Wrap up because Park Bar is definitely exposed in winter but I'm positive that your experience will be memorable if you feel like grooving into 2018!!! To avoid disappointment, check in early and then check out the Mojito's but above all, remember to go with the flow to avoid being clamped down in 2018!!!
It's a tricky venue to find as it really is on the roof of a car park and I have attached google maps to help you find it, take the elevator to the top floor or walk up the through the car park levels. Please check with Park Bar to see if this is ticket only for New Years Eve.

Map Location: Park Bar