Lisbon is ranked among the most beautiful cities in the world and is the perfect destination to ring in the New Year. Built on the River Tagus, the city is steeped in history and rich in architecture and culture. It's the River Tagus which is the focal point for the fireworks and New Year celebrations
and there are lots of places in Lisbon to find great views over one of Europe's true treasures.
Here's my Top 5 Lisbon New Years Eve venues. I've chosen venues which offer great views for the firework displays and are also located in interesting places. You most probably will need to book a table for the restaurants I mention but some of my choices are absolutely free. Happy New Year!!!
(Please note: I don't get paid or seek payment from any establishments I mention in this Blog)
#1 - The Miradouros
The best things in life are free and that also goes for my

#1

choice for New Years Eve Venue in Lisbon 2017. Built on seven hills Lisbon offers up incredible views over the city and perched on top of these hills are viewpoints, or as the Portuguese prefer to call them, Miradouro! The Miradouro were built so that the citizens of Lisbon could enjoy the spectacle of their city to the max and each Miradouro gives you a different perspective of its majesty. There are four Miradouro which I particularly like and here is a quick run down on them and what makes them different.
Miradouro de Santa Catarina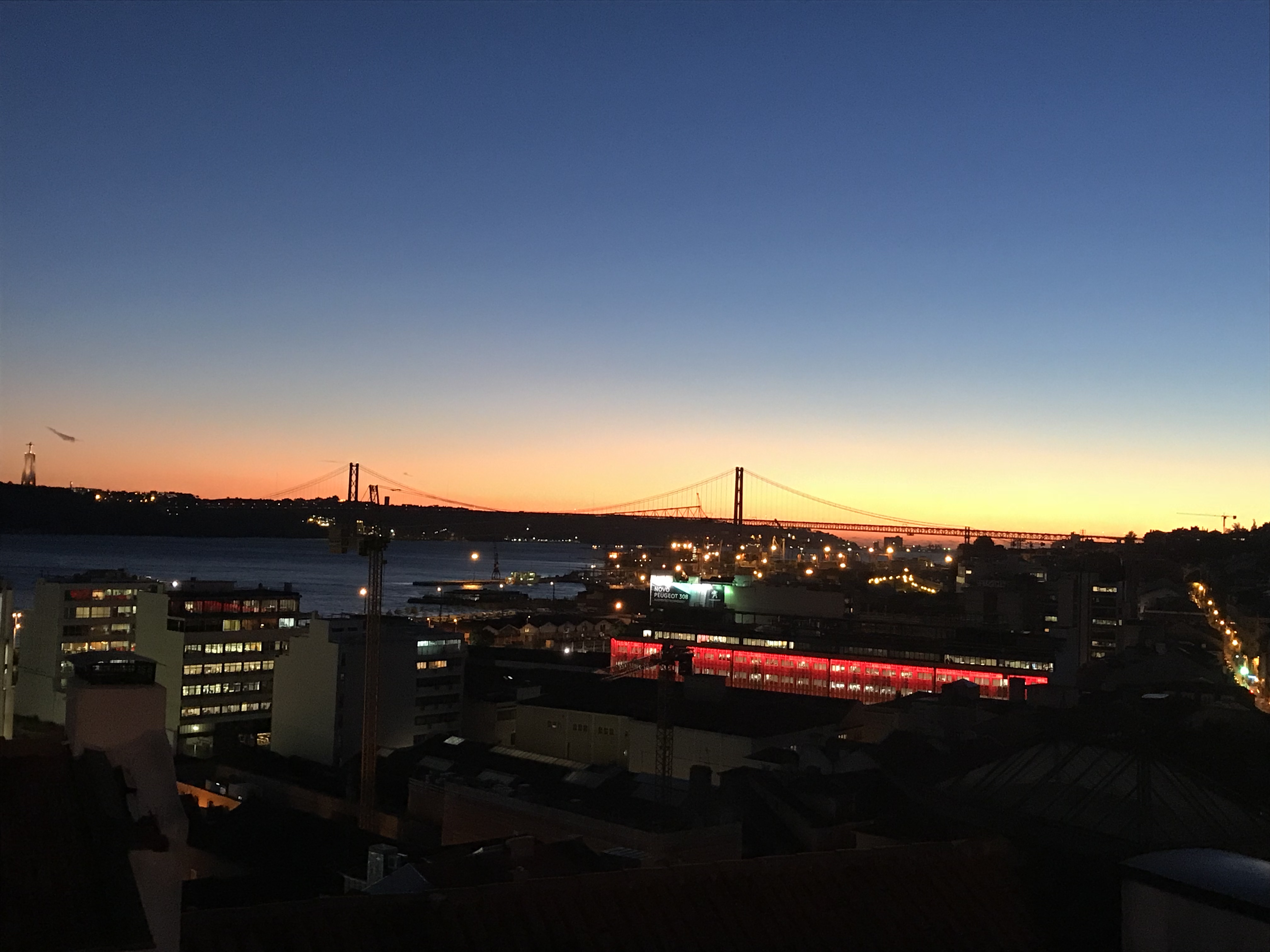 This is my favourite of all the Miradouro, it's located in a part of the city where I feel most at
home. With Chiado and Barrio Alto close by, there is also lots happening in the vicinity yet this Miradouro in the district of Santa Catarina feels like it's off the beaten track. Each evening a very chilled crowd gathers here to see the sun set over Lisbon and there is definitely a bohemian feel in the air.
There is a trademark Lisbon Kiosk to buy a drink and a there are steps to sit plus a terrace where you can embrace the breathtaking views over the River Tagus, April 25th Bridge and the Statue of Christ on the far bank. If you'd like something to eat before midnight, then there is Pharmacia Restaurant directly behind Miradouro de Santa Catarina (including a gated garden serving cocktails) or perhaps if you prefer something more casual, then Noobai Restaurant is situated on the terrace itself. I can highly recommend both.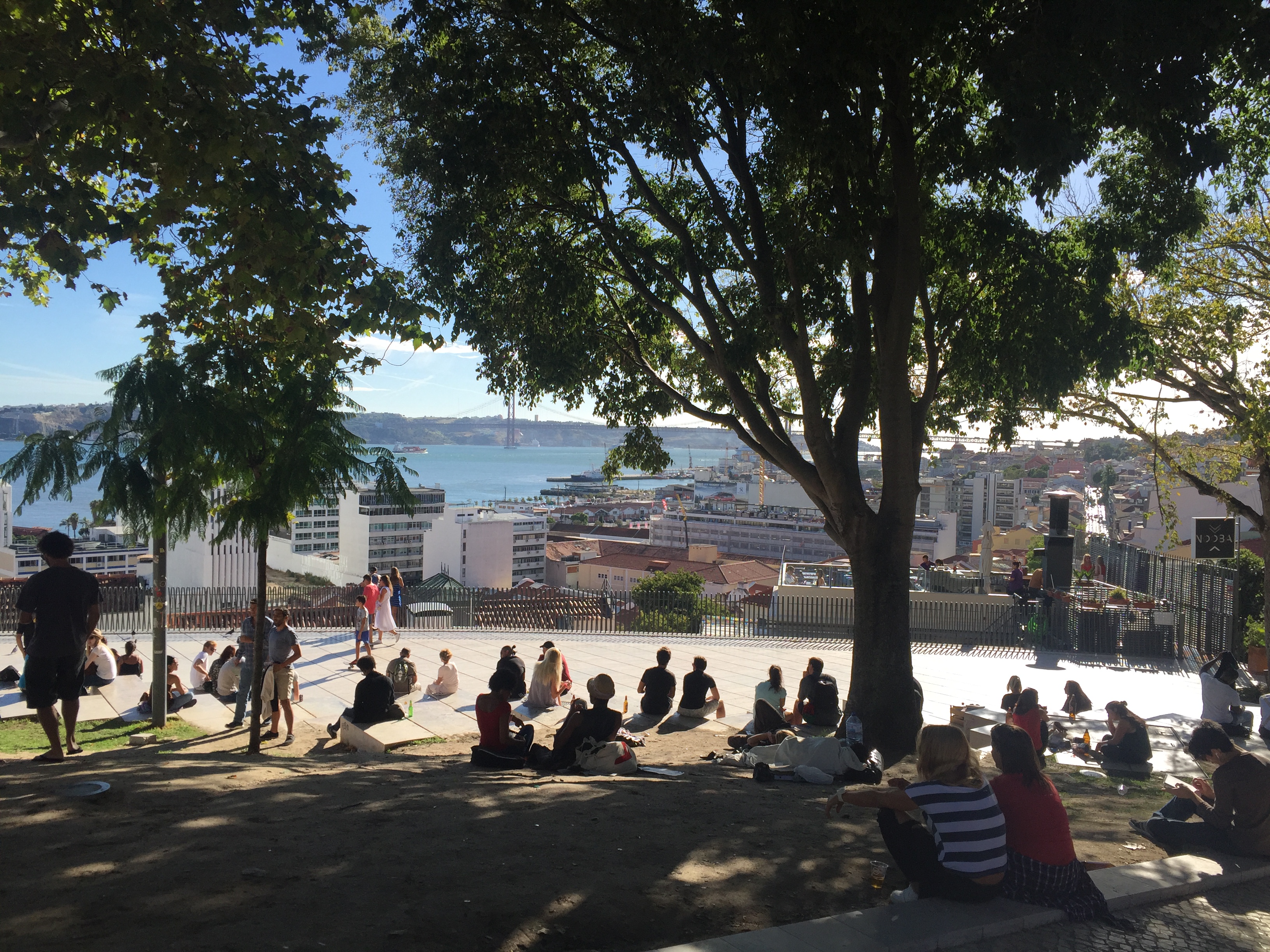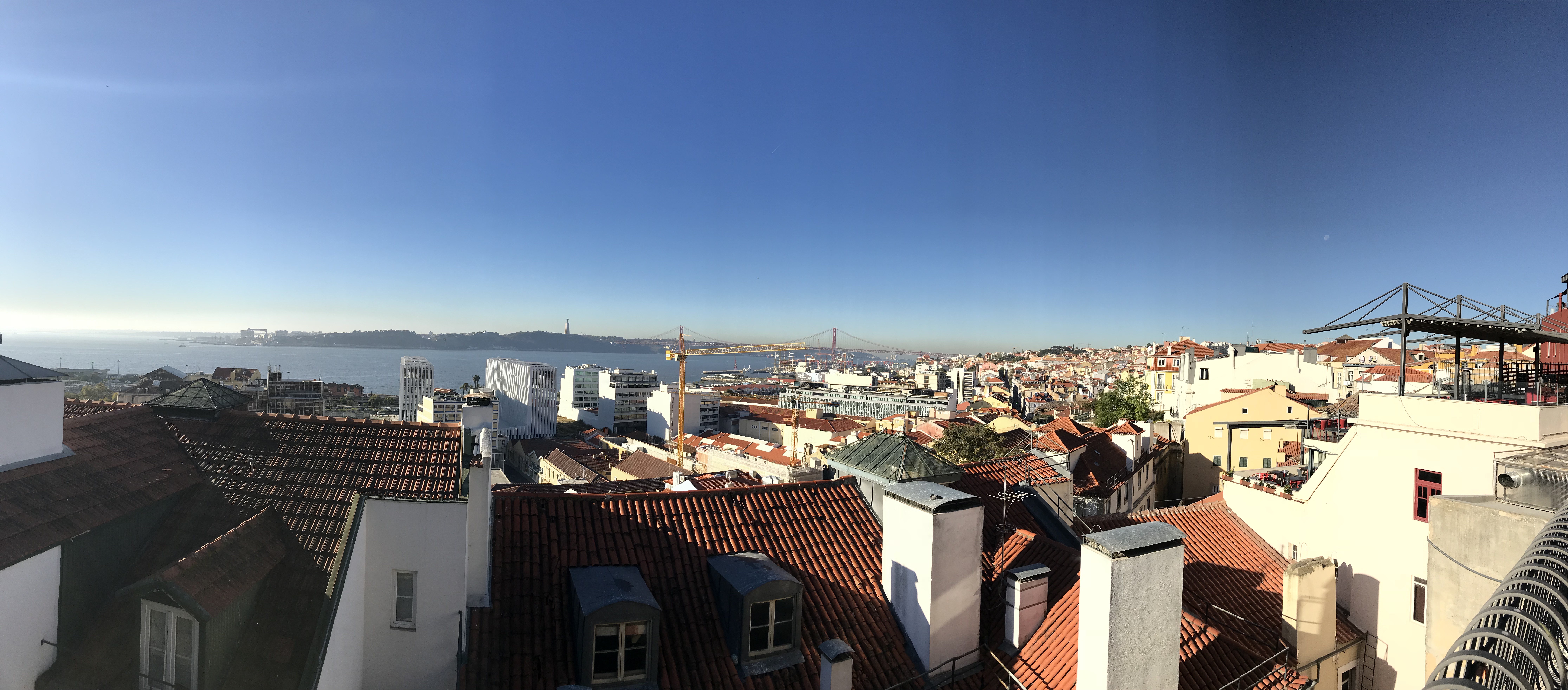 Miradouro das Portas do Sol
This Miradouro is located in the medieval district of Alfama and is surrounded by charm and stunning architecture. Castelo de São Jorge is just a short stroll uphill, the
Monastery of St Vincente and the National Pantheon to your left and the River Tagus below, what's not to like??? There is a great terrace here which also boasts its very own Kisok and just a few feet further on is a small mosaic tiled garden to enjoy. St Vincente is the Patron Saint of Lisbon and the flag of Lisbon is also dedicated to St Vincent and it depicts his body being transported by ship from the Algarve to Lisbon under the watchful eye of two Ravens. Steeped in history, Miradouro das Portas do So is a wonderful place to view Lisbon and there is plenty of entertainment in this district to ensure that you can party on all night!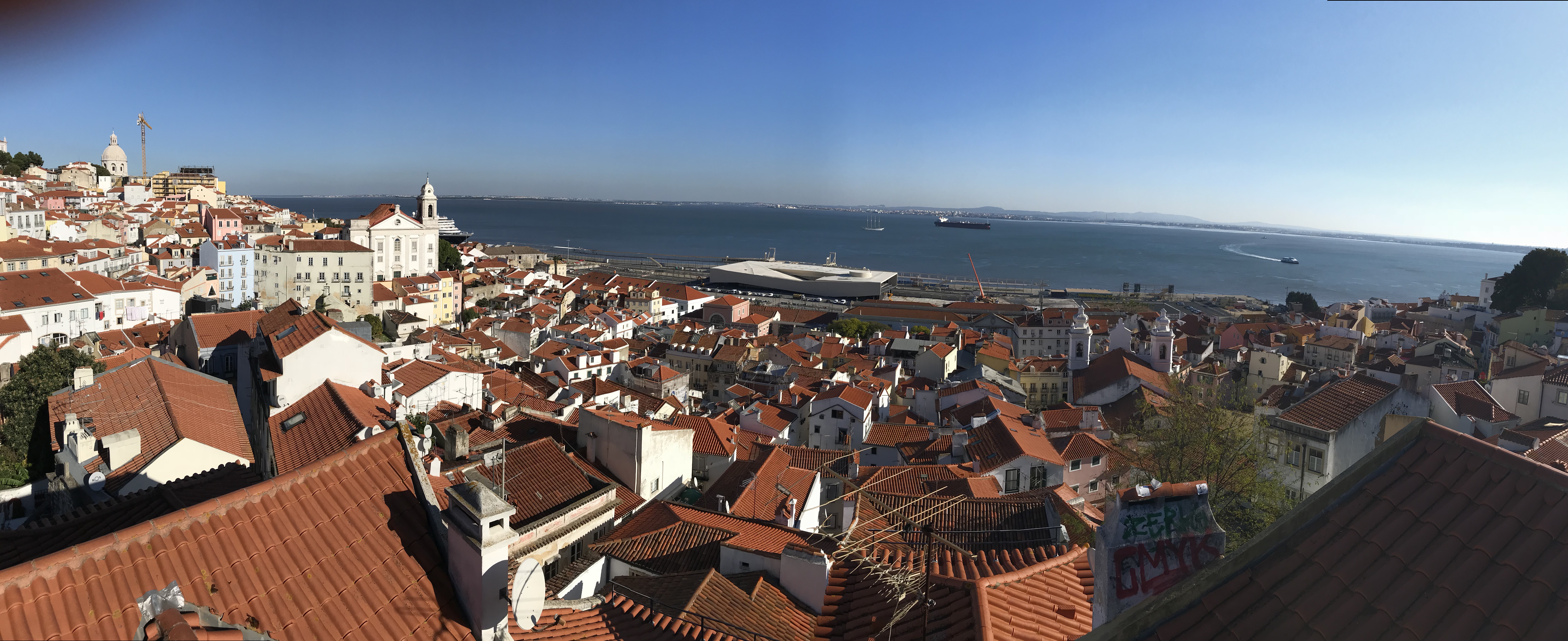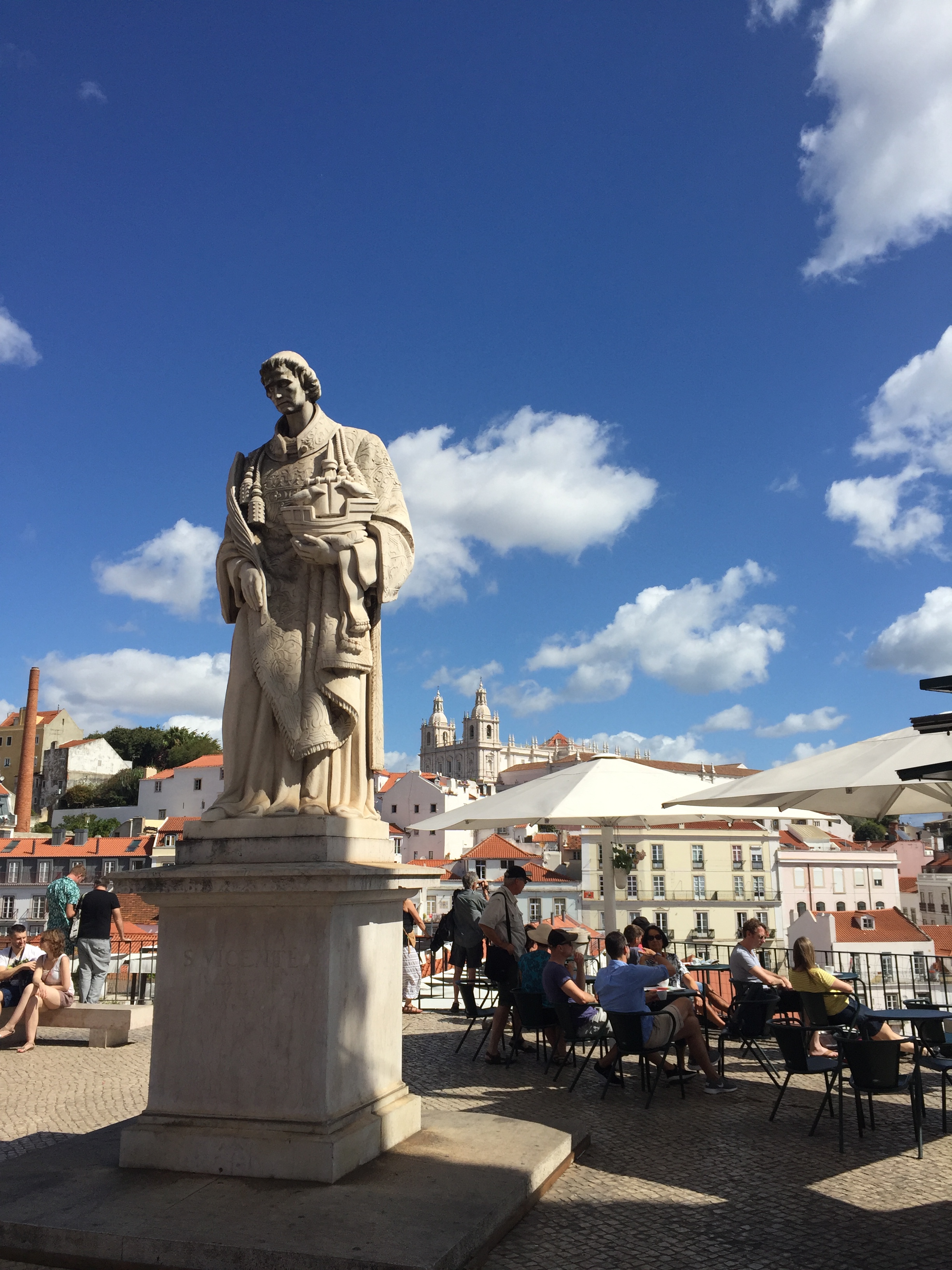 Miradouro de São Pedro de Alcântara

The Miradouro São Pedro de Alcantâra is one of the finest and the views of the city are stunning, capturing the Castelo de São Jorge on the far hill with the district of Alfama creeping up beside it and the Cathedral to the right. Below you is the low lying area of the city which bore the brunt of the earthquake and ensuing Tsunami. Looking down is where Rossio Square is located plus Rua Augusta and you can spot the top of the Arch at Praça do Comércio and the banks of the river Tagus. The Miradouro São Pedro de Alcantâra is on two levels, on top it has its own Kiosk and seating including a market area at weekends and below is a beautifully maintained garden and terrace.
Principe Real is the 'on-trend' district to hang out in Lisbon, full of great restaurants and bars with Bairro Alto adjacent to party on through the night.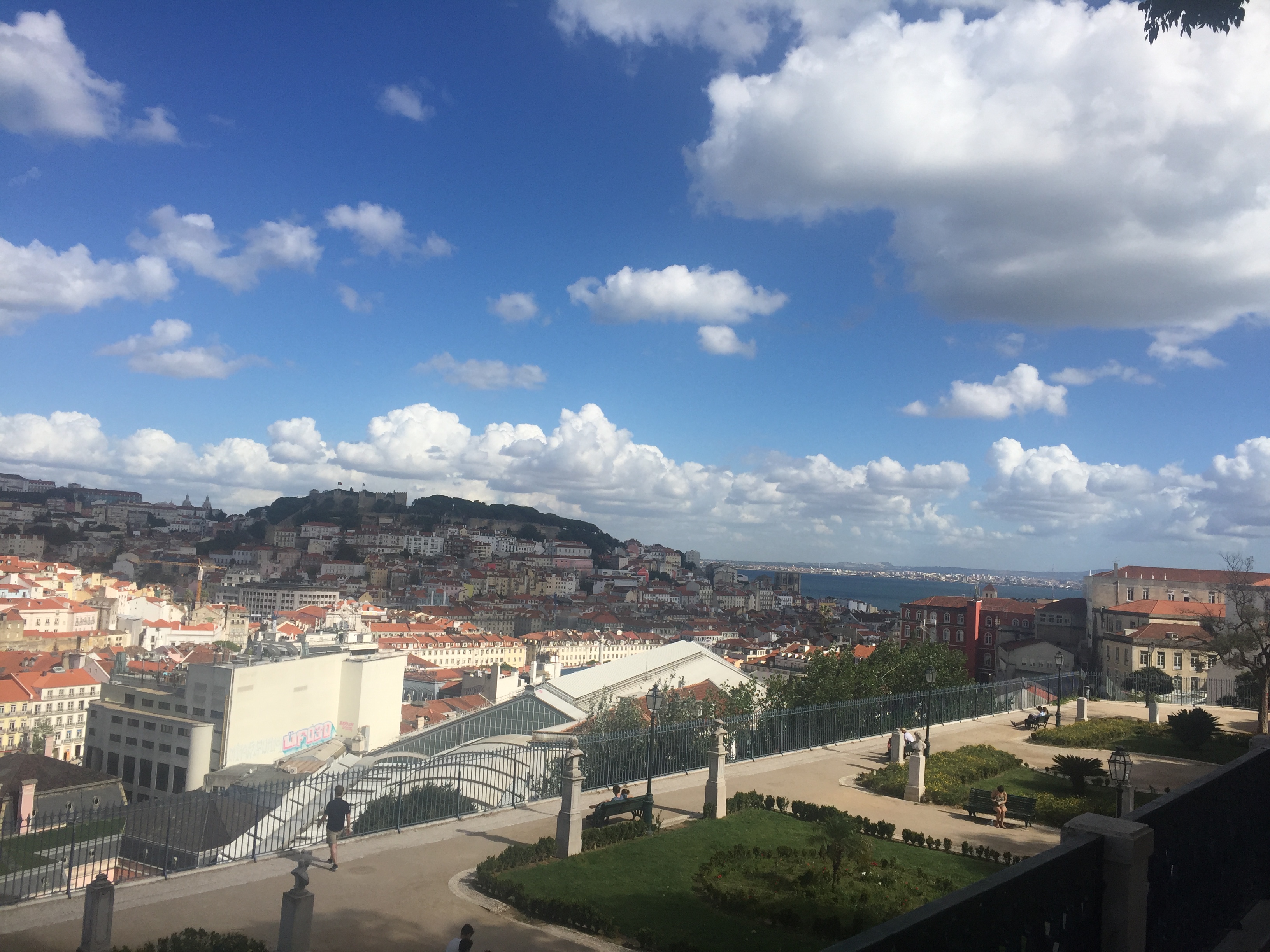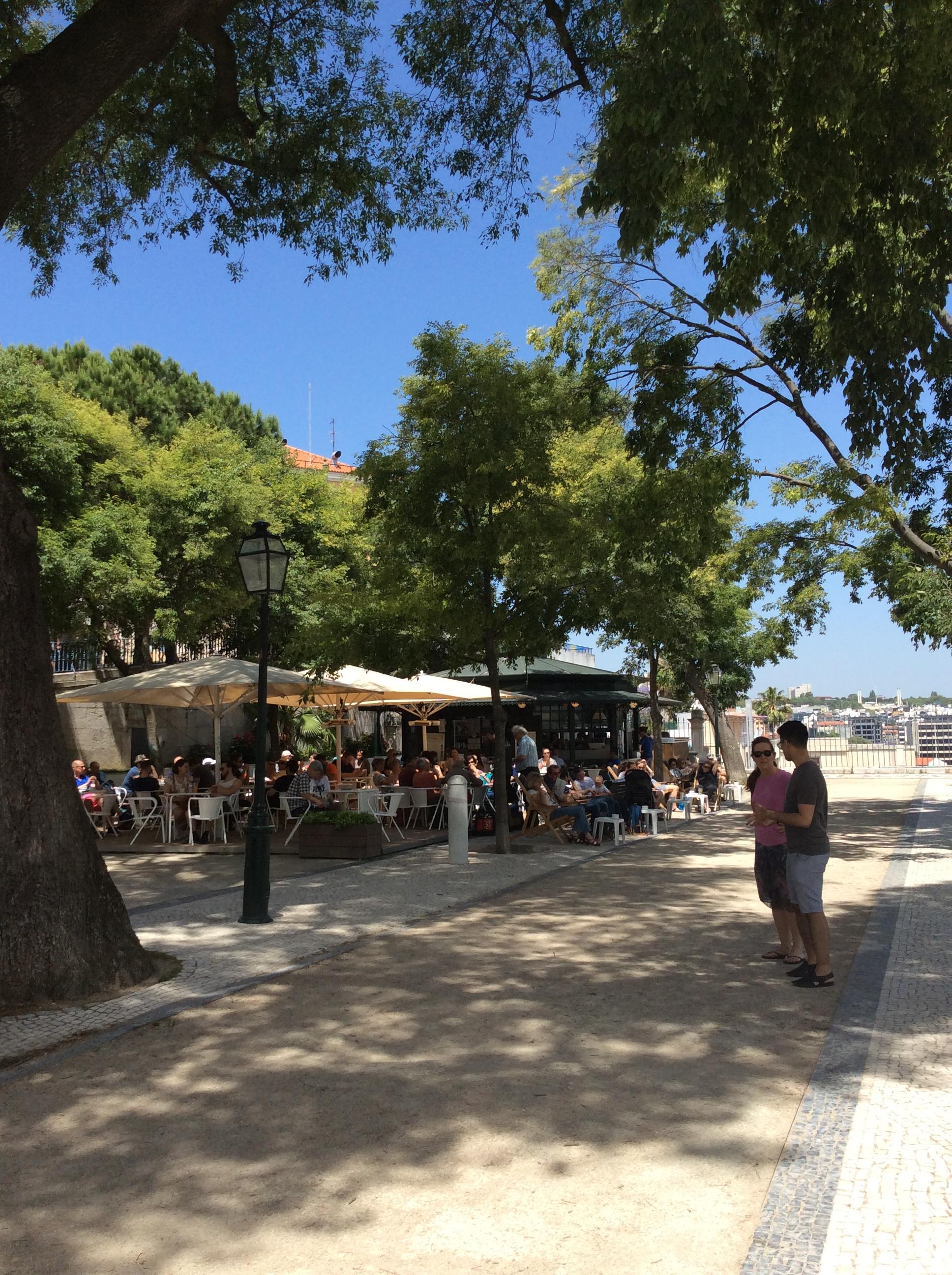 Miradouro de Nossa Senhora do Monte

Miradouro de Nossa Senhora do Monte is the highest point in Lisbon so you will definitely get the panoramic views of Lisbon you wished for from up here. It's a little tricky to find and unlike the other Miradouro I wouldn't recommend walking it up here as it is not as centrally located. However, although not necessarily liked by the locals, a tuk-tuk will get you here in just a couple of minutes. Possibly the only disadvantage to this Miradouro is that it's further away from the River Tagus and there is not the same array of choices of restaurants and bars. Nevertheless, the views are spectacular.

Every time I visit Lisbon it keeps on throwing me more tasty treats and I found a really tasty treat by accident when hanging out along the River Tagus promenade near Belem, it's called
Sud Lisboa.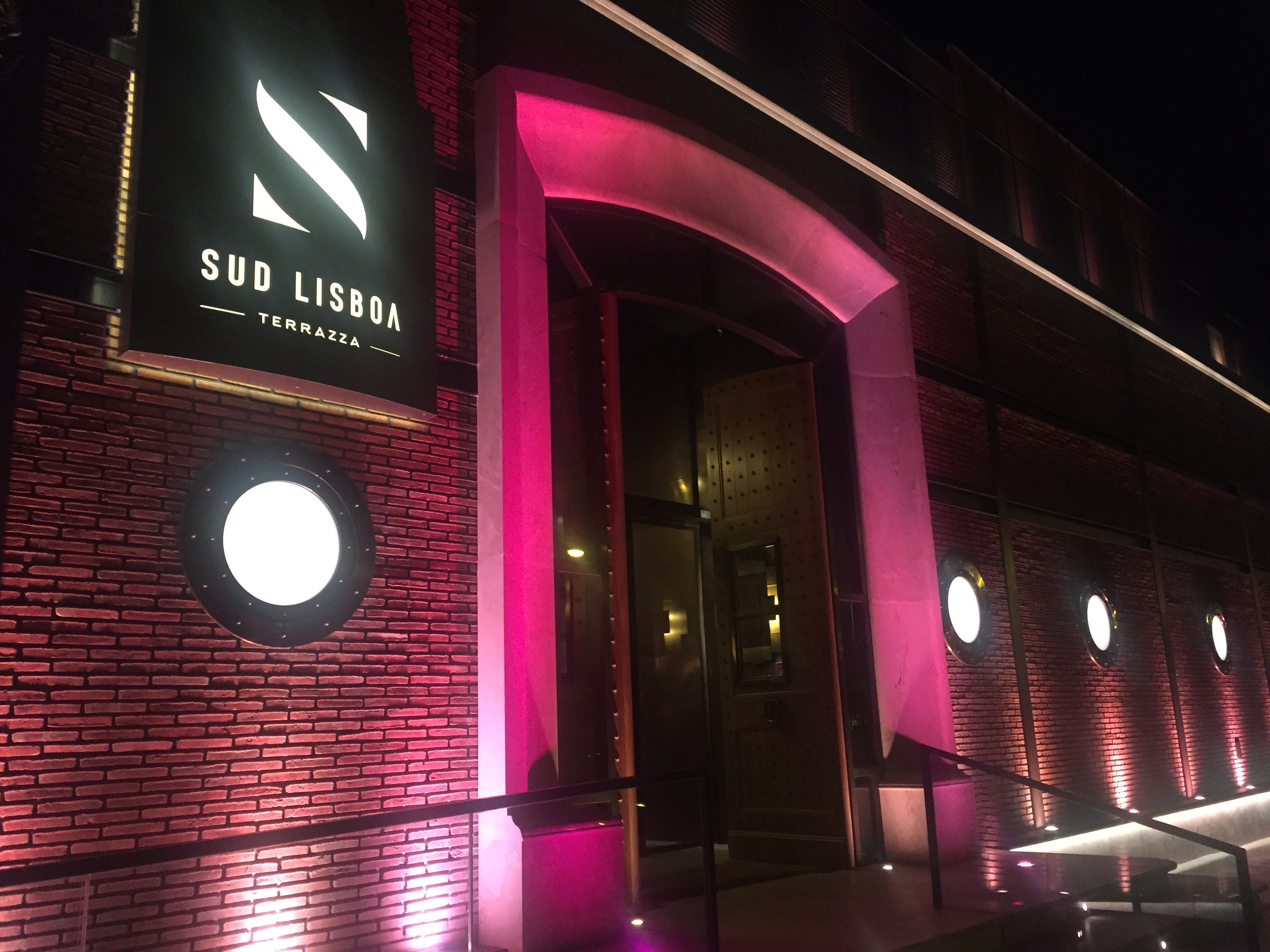 The restaurant is substantial in size but whether dining for two or twenty-two the layout makes you feel entirely comfortable. The service is remarkable and the menu is broad, encompassing a surprising variety of tastes without compromising on the quality of the ingredients and subsequent flavours. The staff were great, really friendly and enthusiastic about everything they did!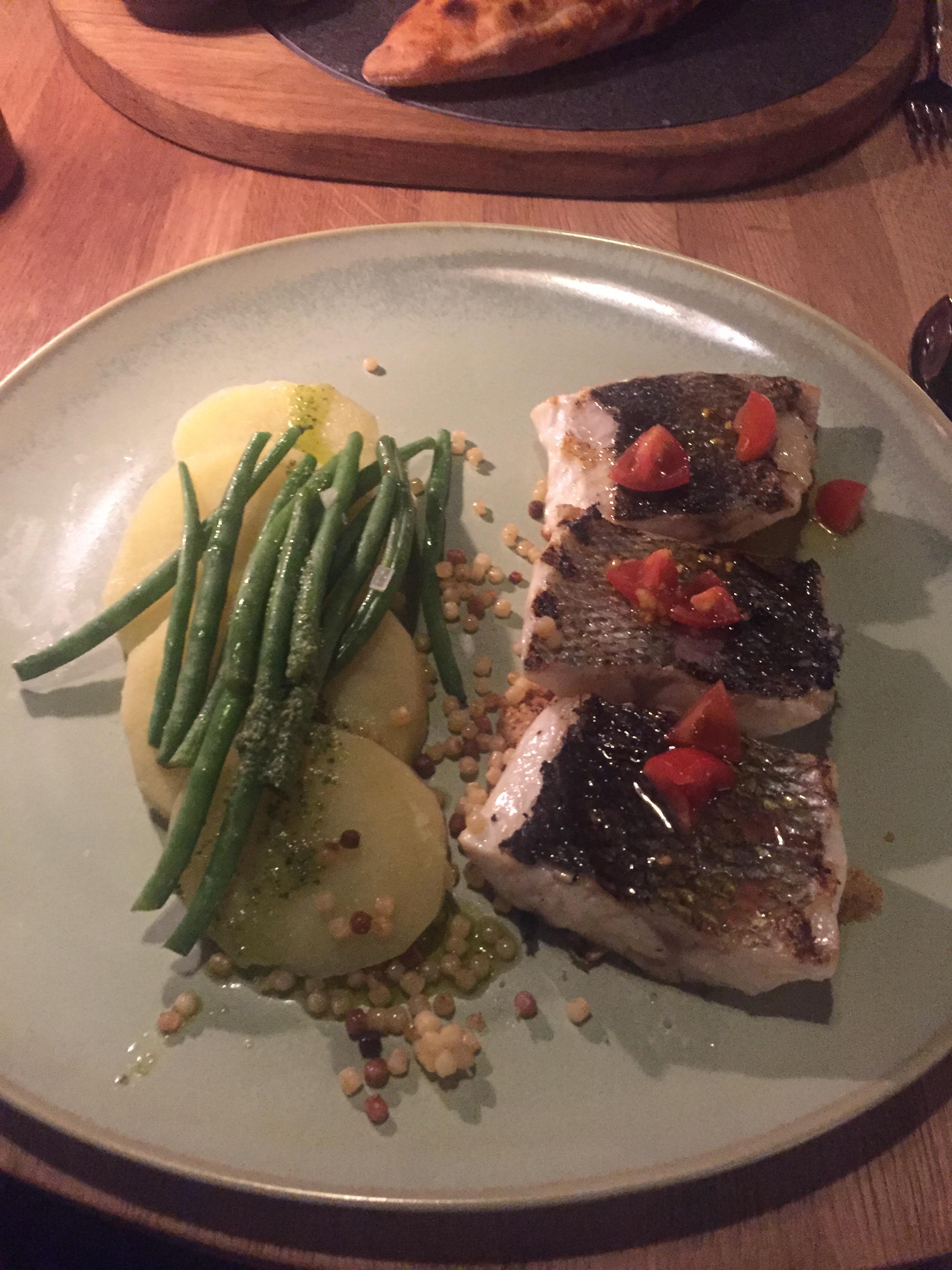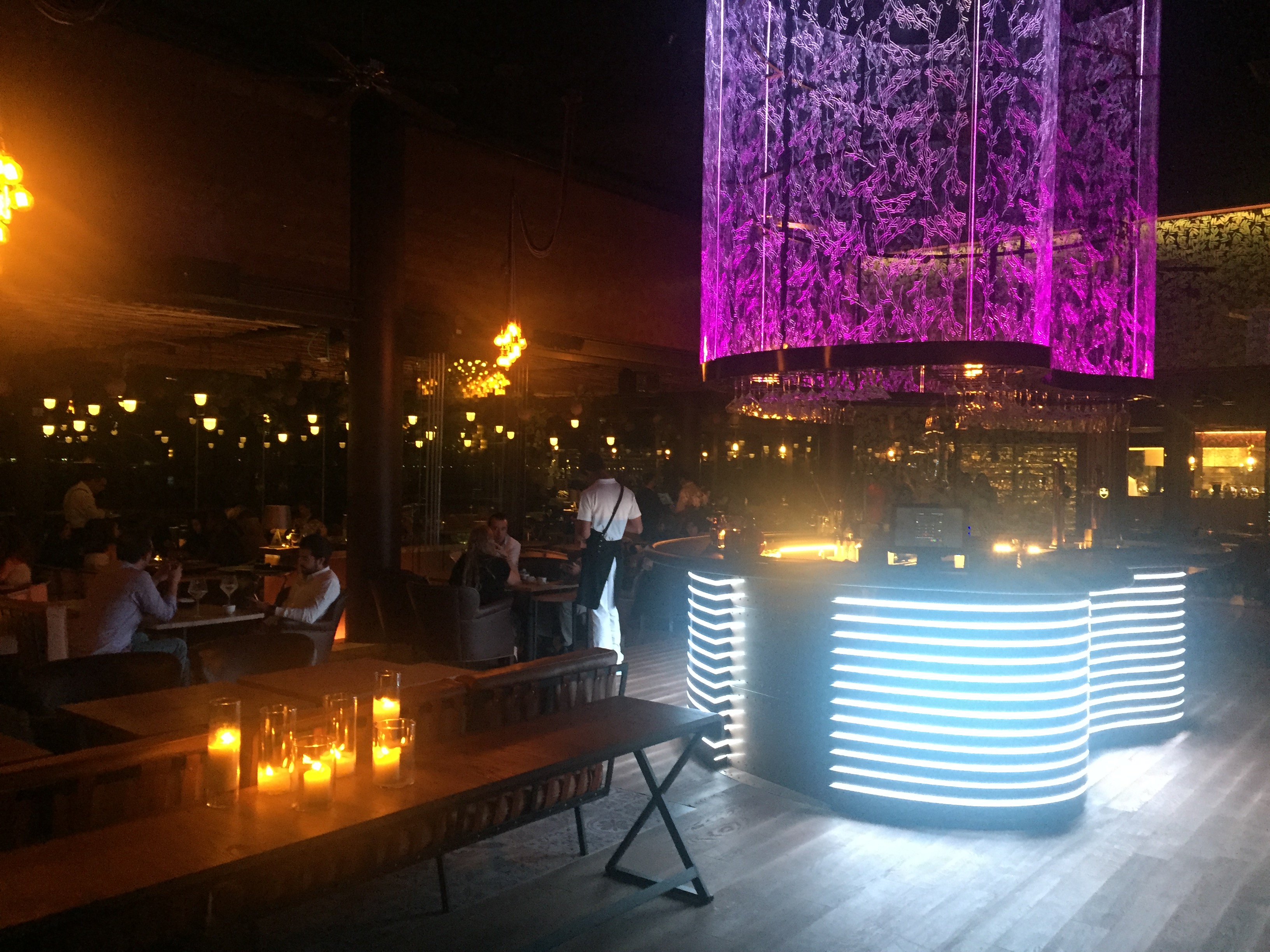 Sud Lisboa is located as close to the River Tagus as possible and offers exceptional close up views over the water and the April 25th Bridge. After seeing this establishment mid afternoon my instinct was to call back in the evening and luckily my instinct was correct!!! Sud Lisboa is not quite like it seems and what looks like an on trend restaurant, suddenly morphs into one of the coolest locations on the river when you venture upstairs. The pool bar offers up spectacular views and I can only imagine how great the fire work display will be with the April 25th Bridge forming the backdrop for your New Year celebrations.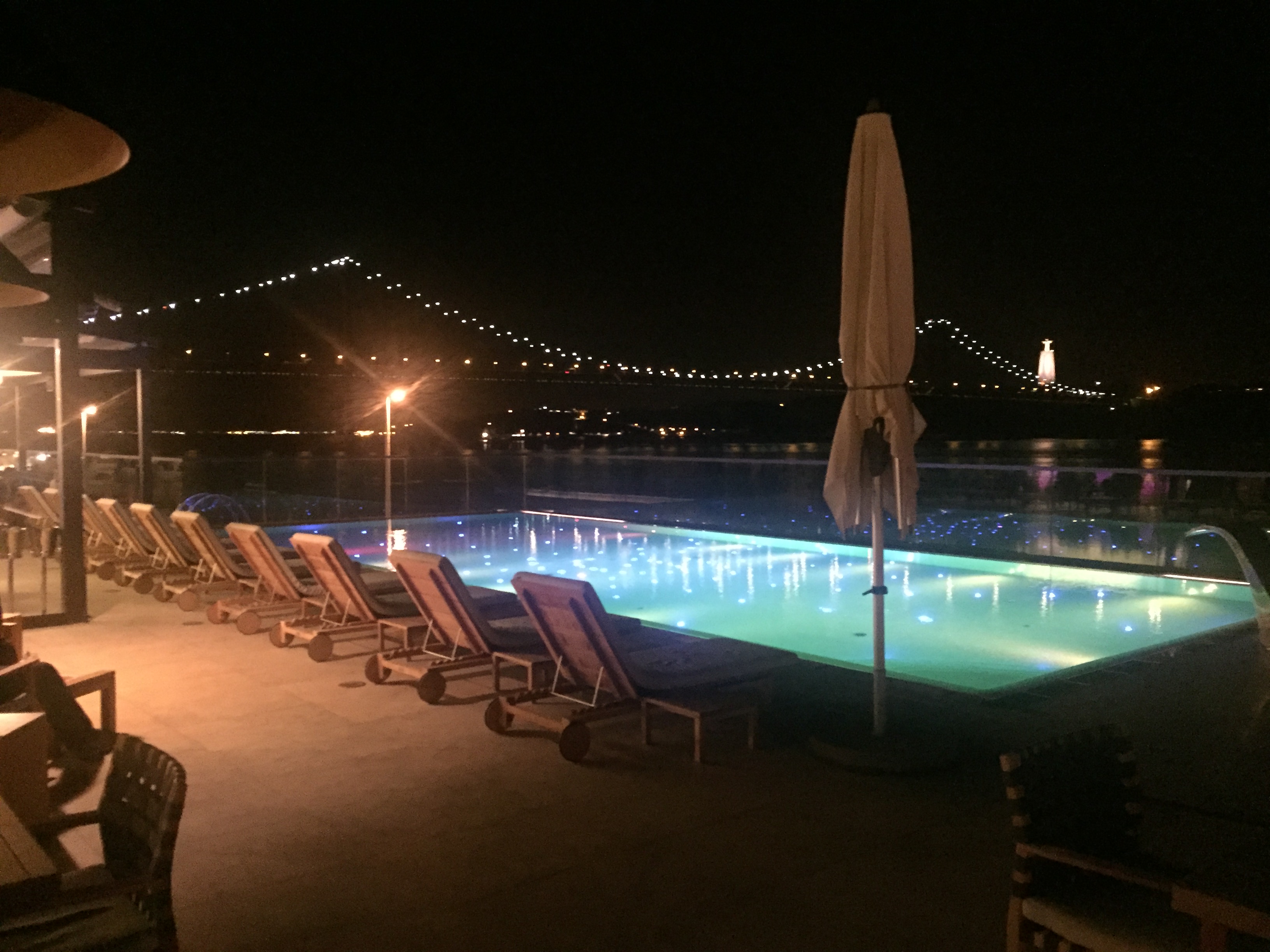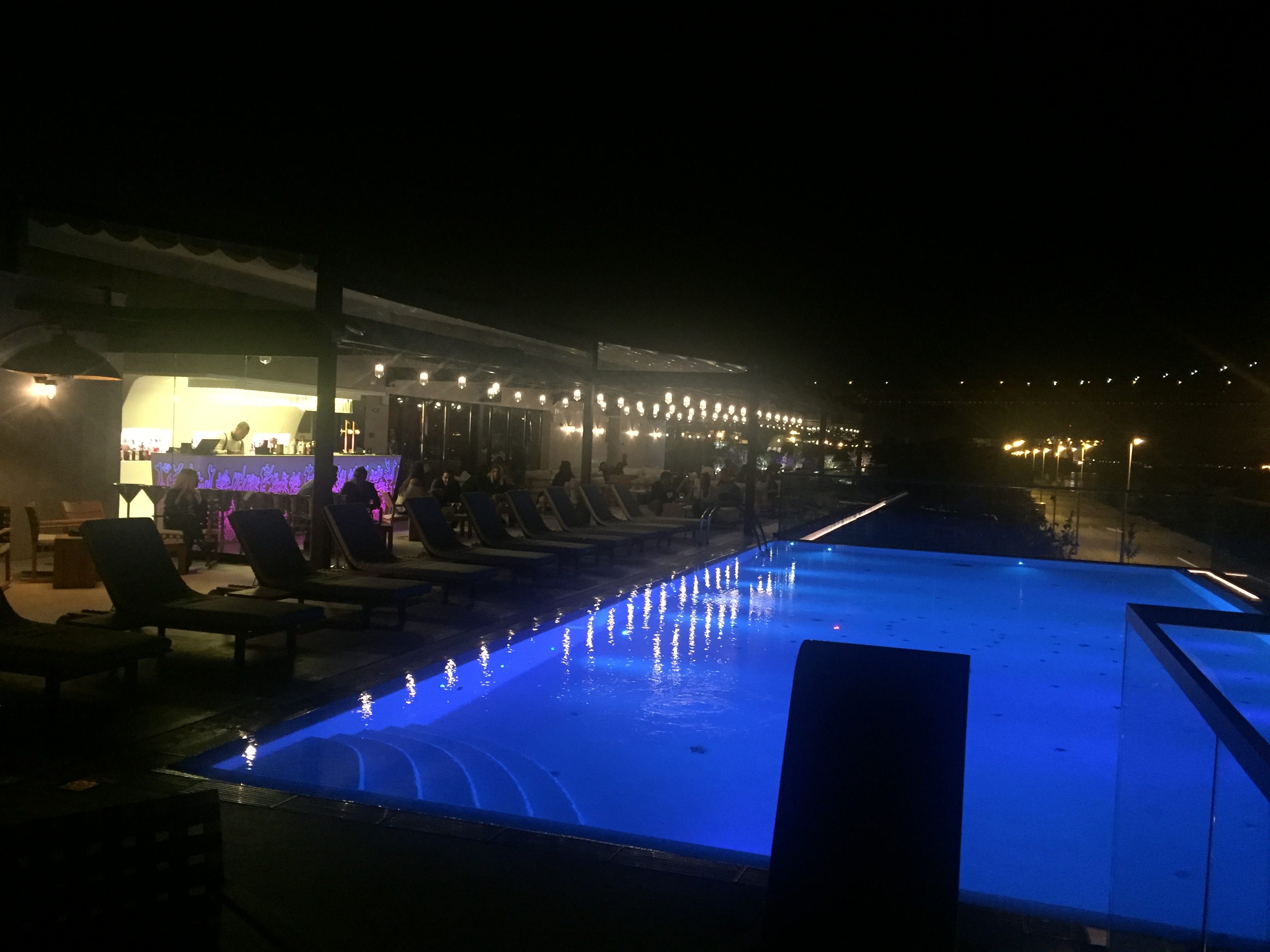 Although Sud Lisboa only opened in summer 2017 there there was no sign of teething problems, on the contrary, it excelled in all experiences.The pool isn't just for decoration either, in the summer months you can avail of the full facilities including, sunbeds, towels, showers and pool bar for a daily rate of €35 pp... not bad at all for such a great location and venue! I recommend that you book this venue in advance.
Park Bar is one of my 'go to' places in Lisbon to see the sun set, so it makes sense that if you want to see fireworks then this surely is the perfect location with incredible views over the River Tagus and April 25th Bridge.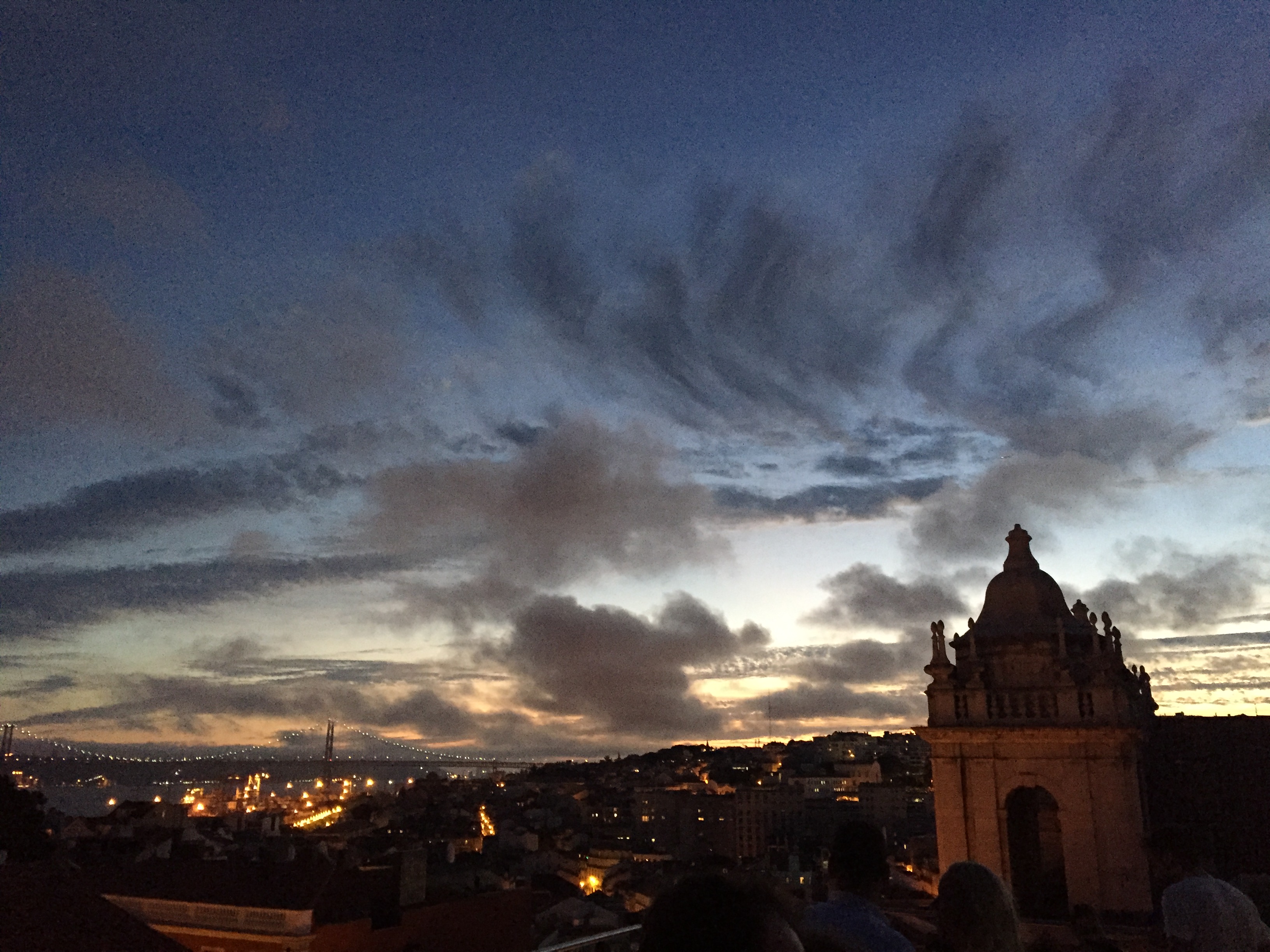 Park Bar is exceptionally cool and is located on a car park rooftop, two bars, great cocktails and the sounds from resident DJ always seem to capture the mood, I just can't see how this venue can fail. Wrap up because Park Bar is definitely exposed in winter but I'm positive that your experience will be memorable if you feel like grooving into 2017!!! To avoid disappointment, check in early and then check out the Mojito's but above all, remember to go with the flow to avoid being clamped down in 2018!!!
It's a tricky venue to find as it really is on the roof of a car park and I have attached google maps to help you find it, take the elevator to the top floor or walk up the through the car park levels. Please check with Park Bar to see if this is ticket only for New Years Eve.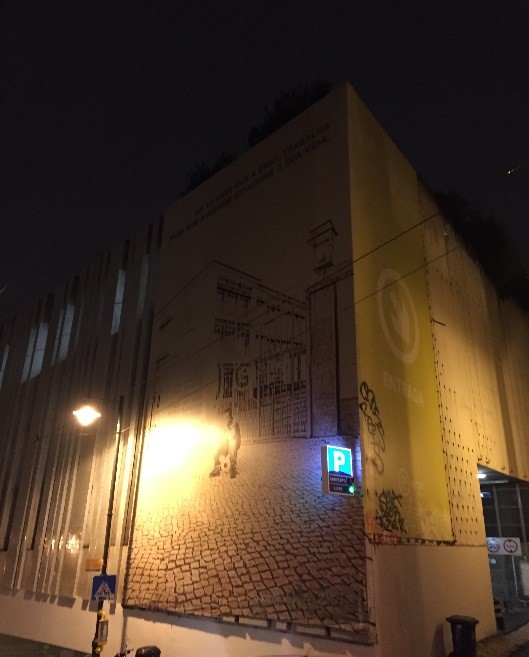 My #4 choice for New Years Eve 2018 is Chapitô a Mesa. Located in the medieval district of Alfama, in the evening this restaurant's hillside positioning offers incredible panoramic views of Lisboa unfolding beneath you, including the April 25th Bridge lit up in all it's glory.
The restaurant itself is also host to a circus school and although when last there I didn't see any acrobatics, there was a magician moving from table to table entertaining and intriguing the patrons. There are at least 3 floors to this restaurant including a terrace and a bar but without doubt a window seat on the top floor is the best place to be. Chapitô a Mesa is the perfect location for you and your partner to ring in the new year and why not tag on a few friends to share the experience!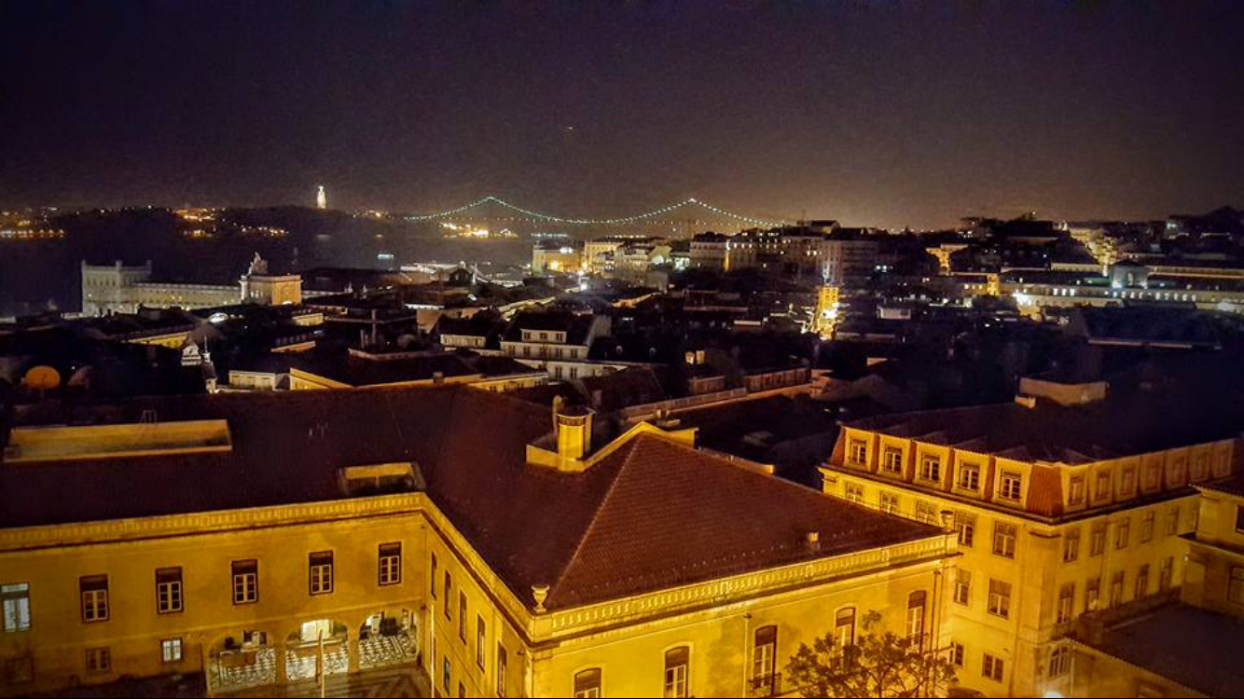 Chapitô a Mesa the perfect location for you and your partner to ring in the new year and why not tag on a few good friends to share an evening to remember.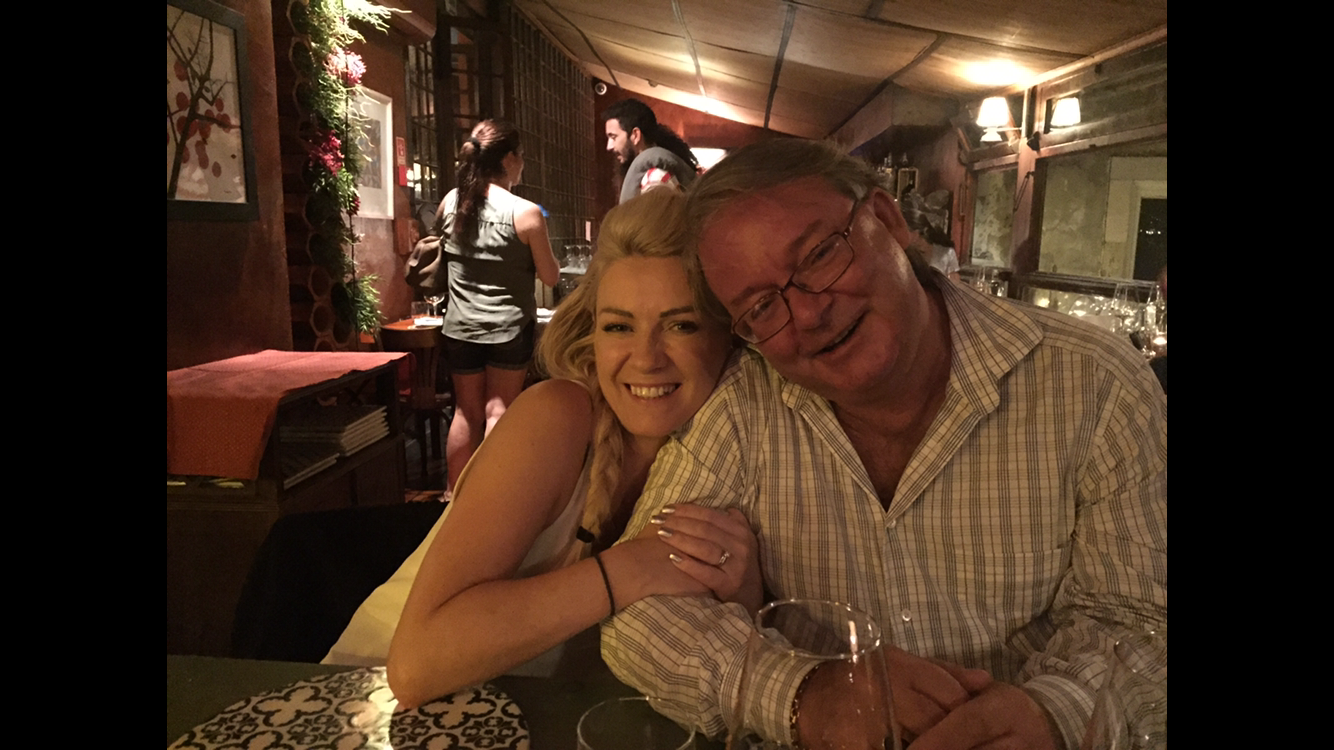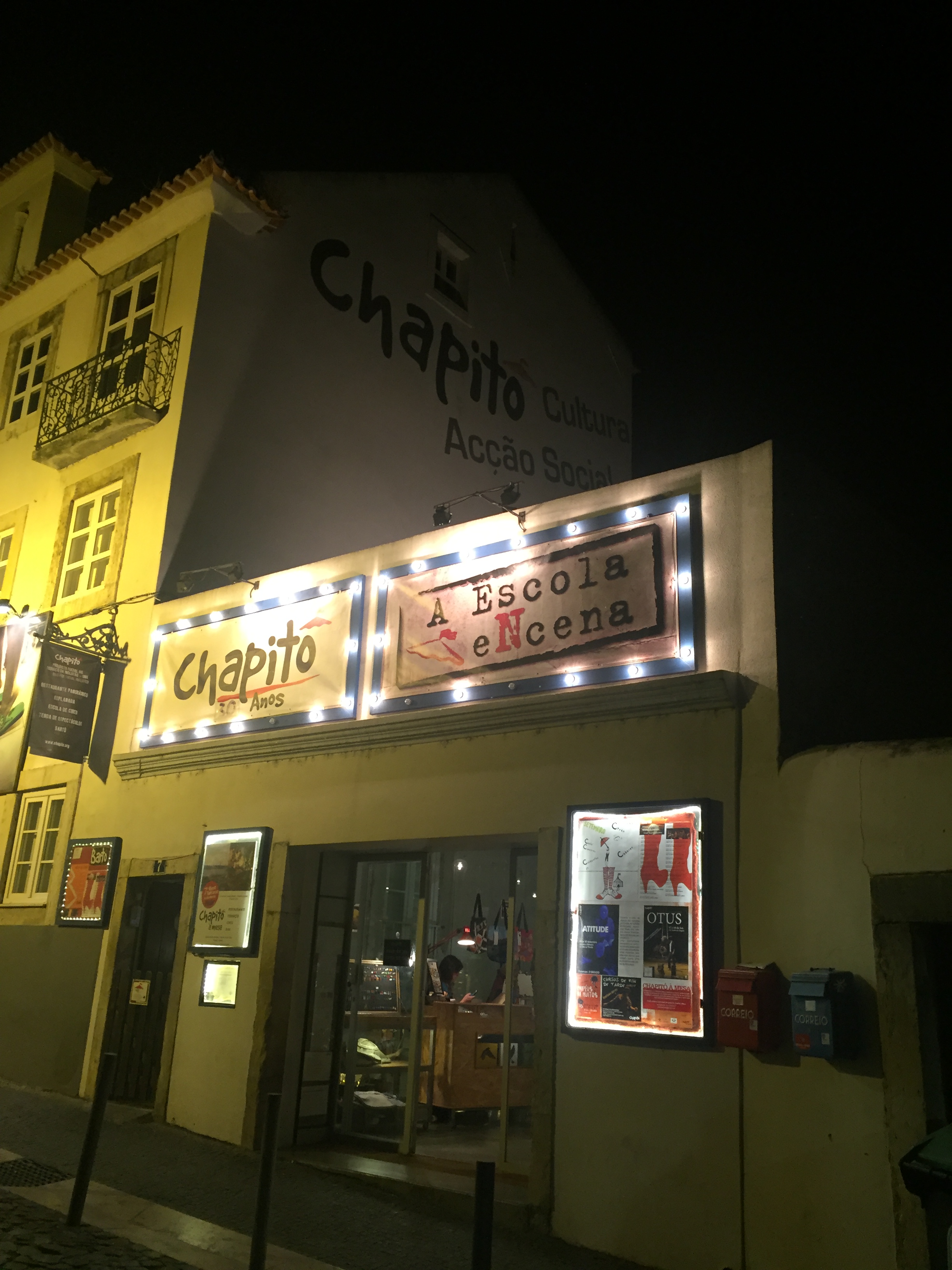 #5 - Praça do Comércio

Ok this is seems an obvious choice but let's face it, if you want to party in a crowd and feel that you are part of 'the action' this to me is the obvious place to go.... An impressive square brimming in Lisboa history, down by the River with a perfect view of the April 25th Bridge. The backdrop of the Rua Augusta Arch is wonderful, lit up in all its glory, it surely is one of Europe's great monuments which honours an illustrious past. The arch is a focal point at the best of times but is there any better time to be there than Midnight on New Years Eve?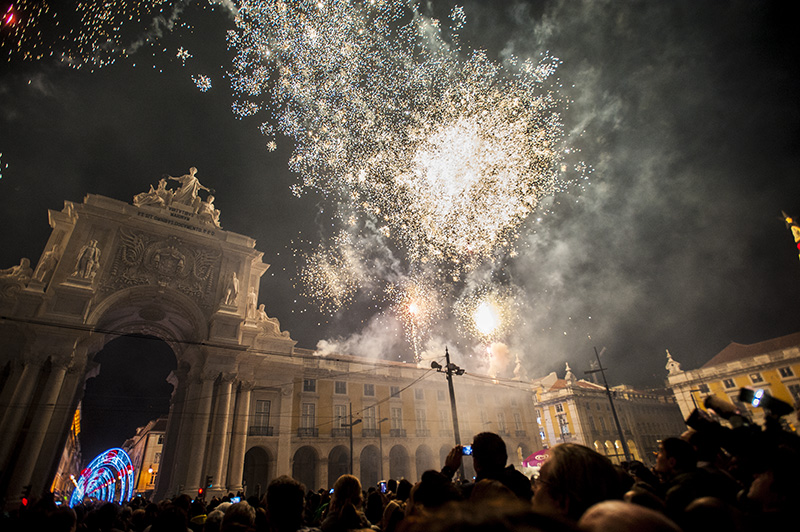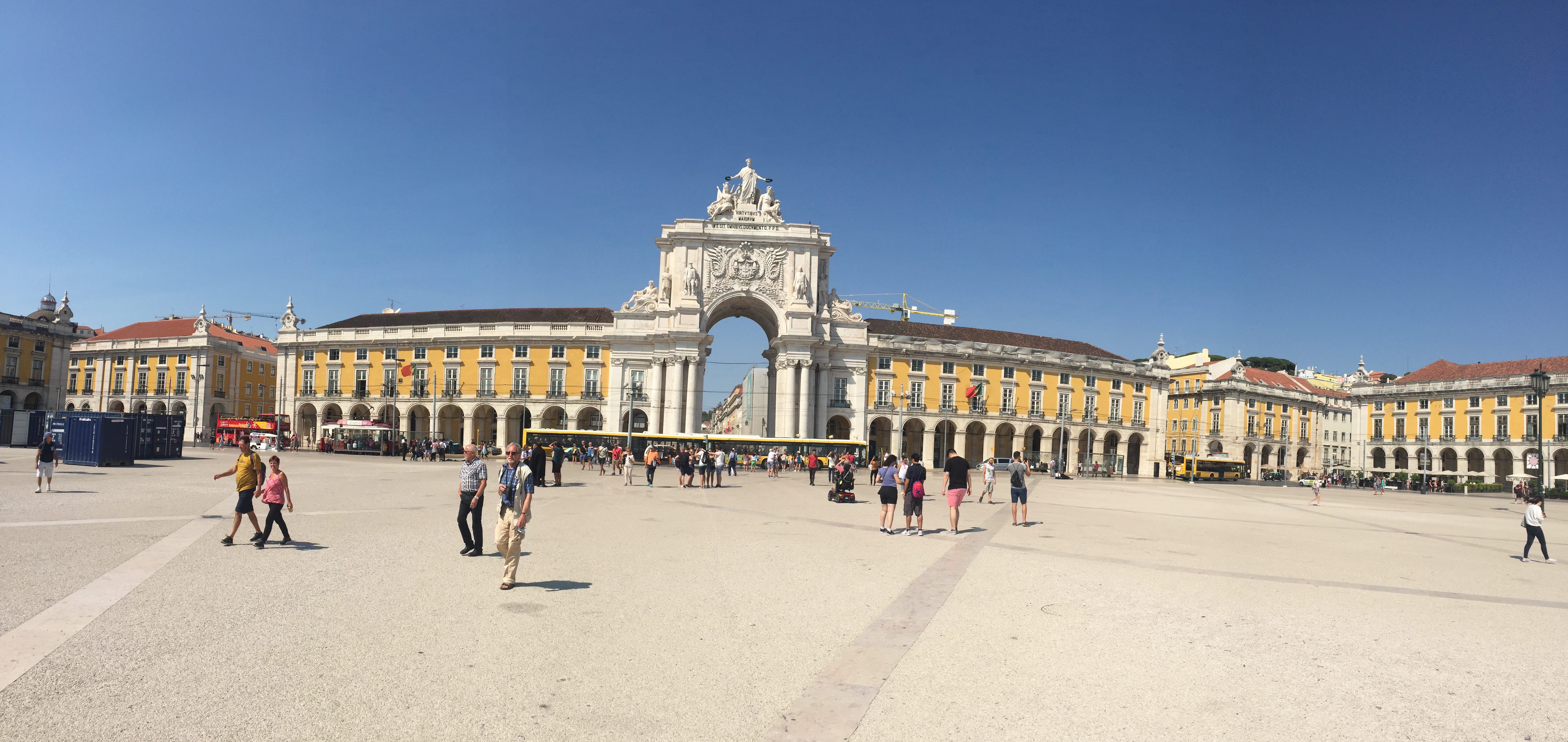 When the Bell Tolls on top of the Rua Augusta Arch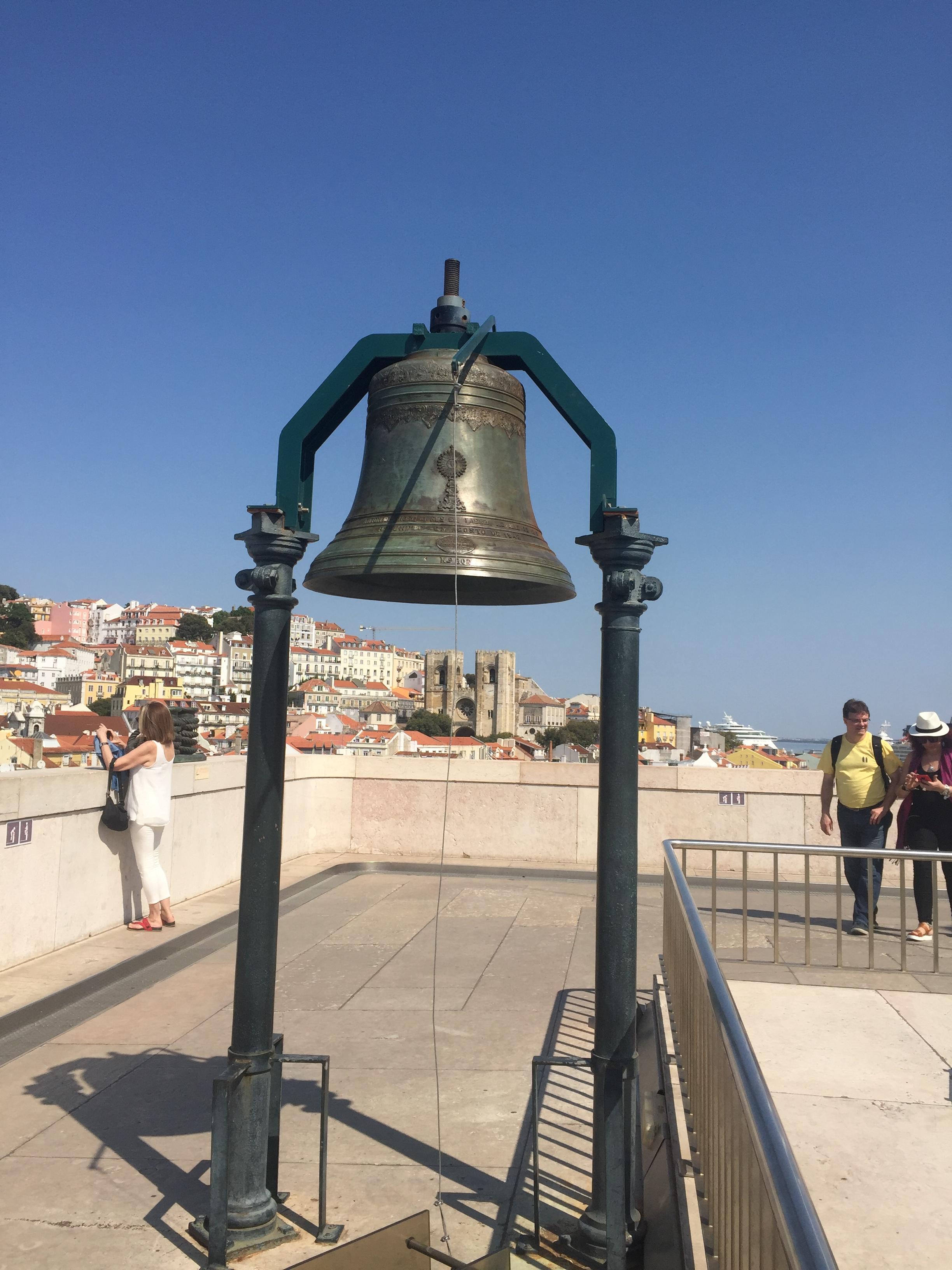 Who knows, maybe you can buy a ticket to be on top of the arch when midnight strikes. On a separate note you can learn about the workings of this Bell and see some of its mechanisms if you take a tour here and there are amazing panoramic views to be had from the top (it normally only costs about €2.50).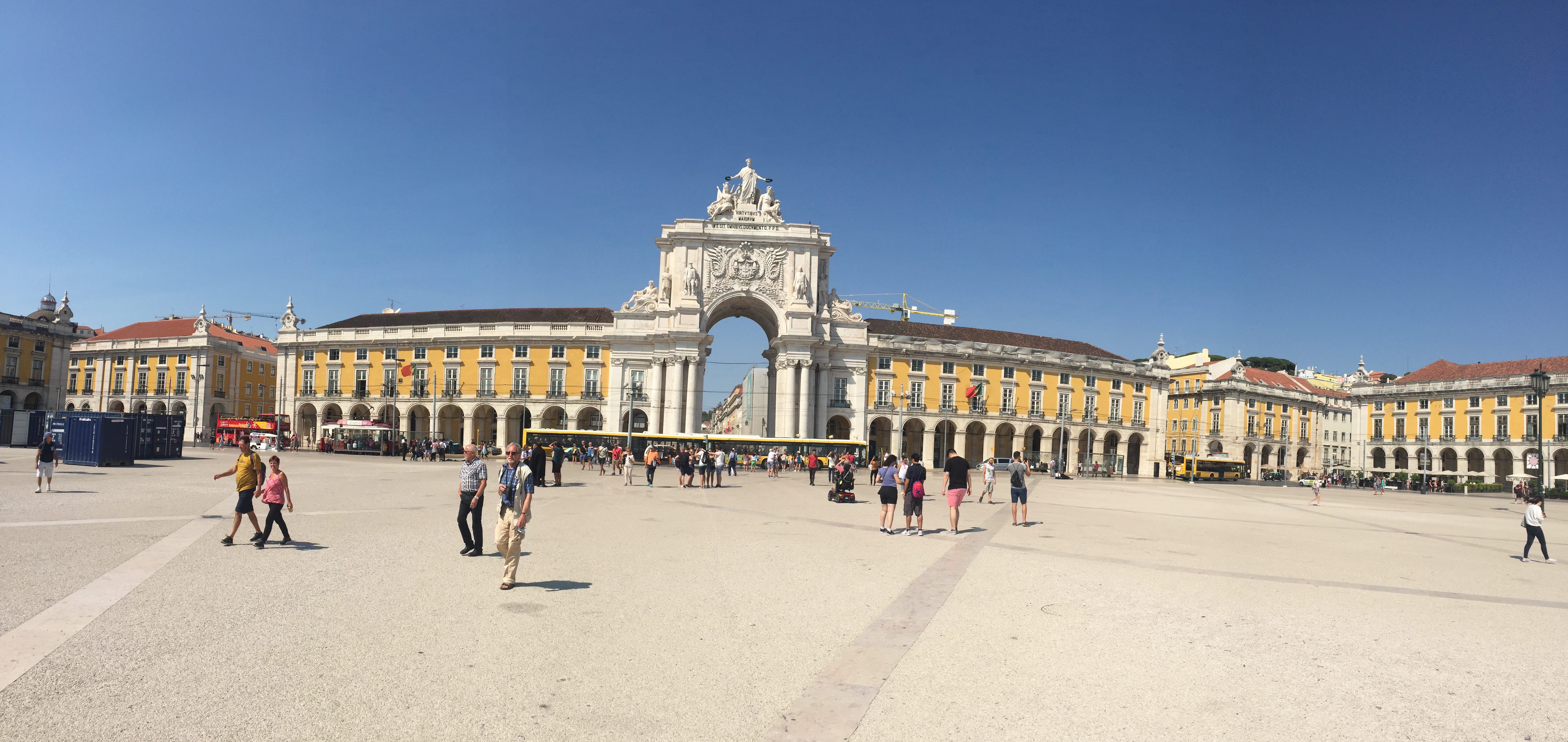 Happy New Year!!!