Lisbon's bohemian district of Bairro Alto and has an eclectic mix of affordable top class restaurants and cafes to choose from. You just have to do a little searching to sort out the good from the not so good and sometimes you'll find a really great place run by really great people.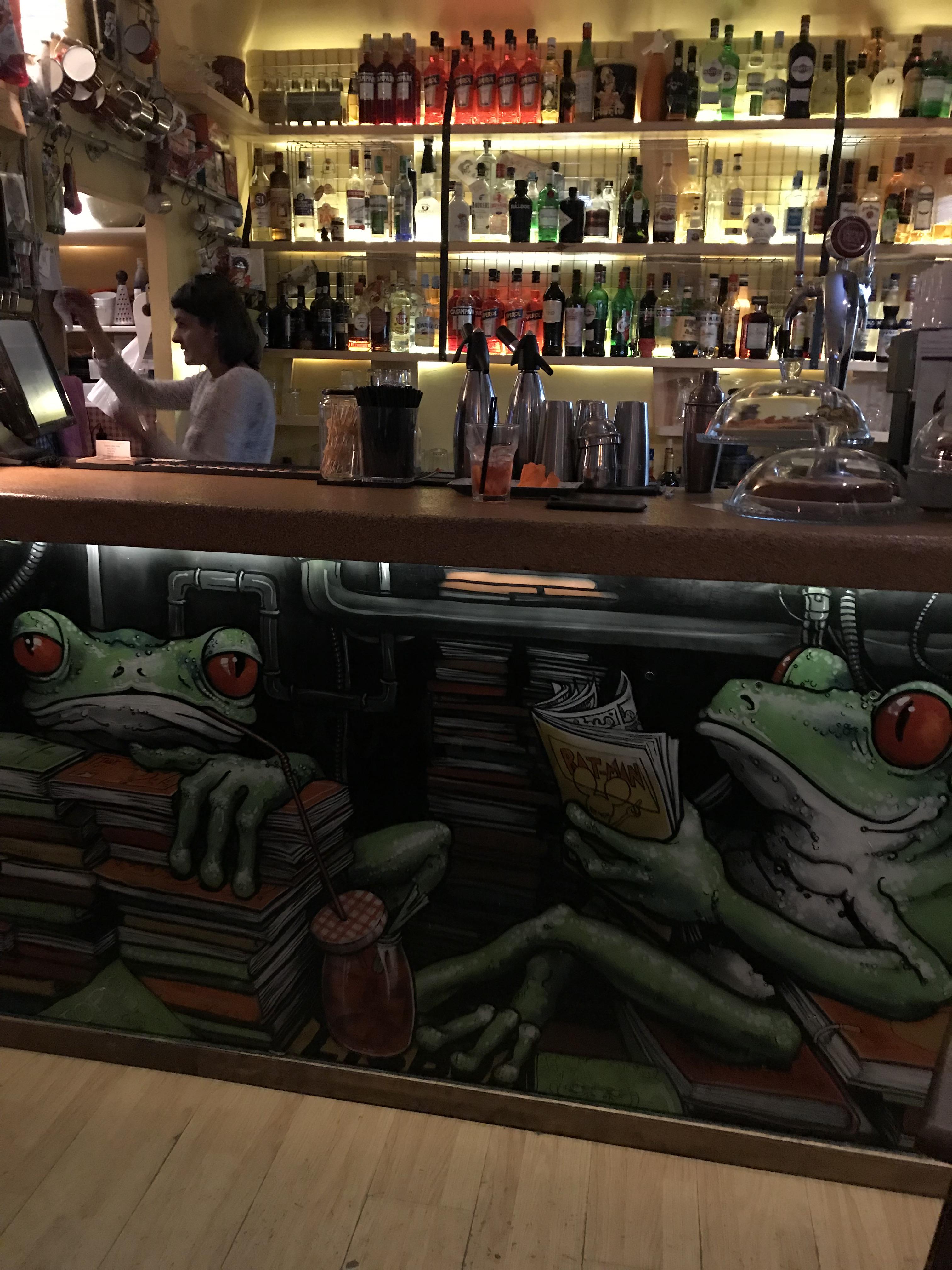 Tasca Mastai is imaginative, and as the evening goes on it seamlessly morphs from a restaurant into a very cool bar which stamps its own mark on everything it does, including the cocktails. The owners are exceptionally nice, very chilled and that transcends through this small but efficient corner of Lisbon.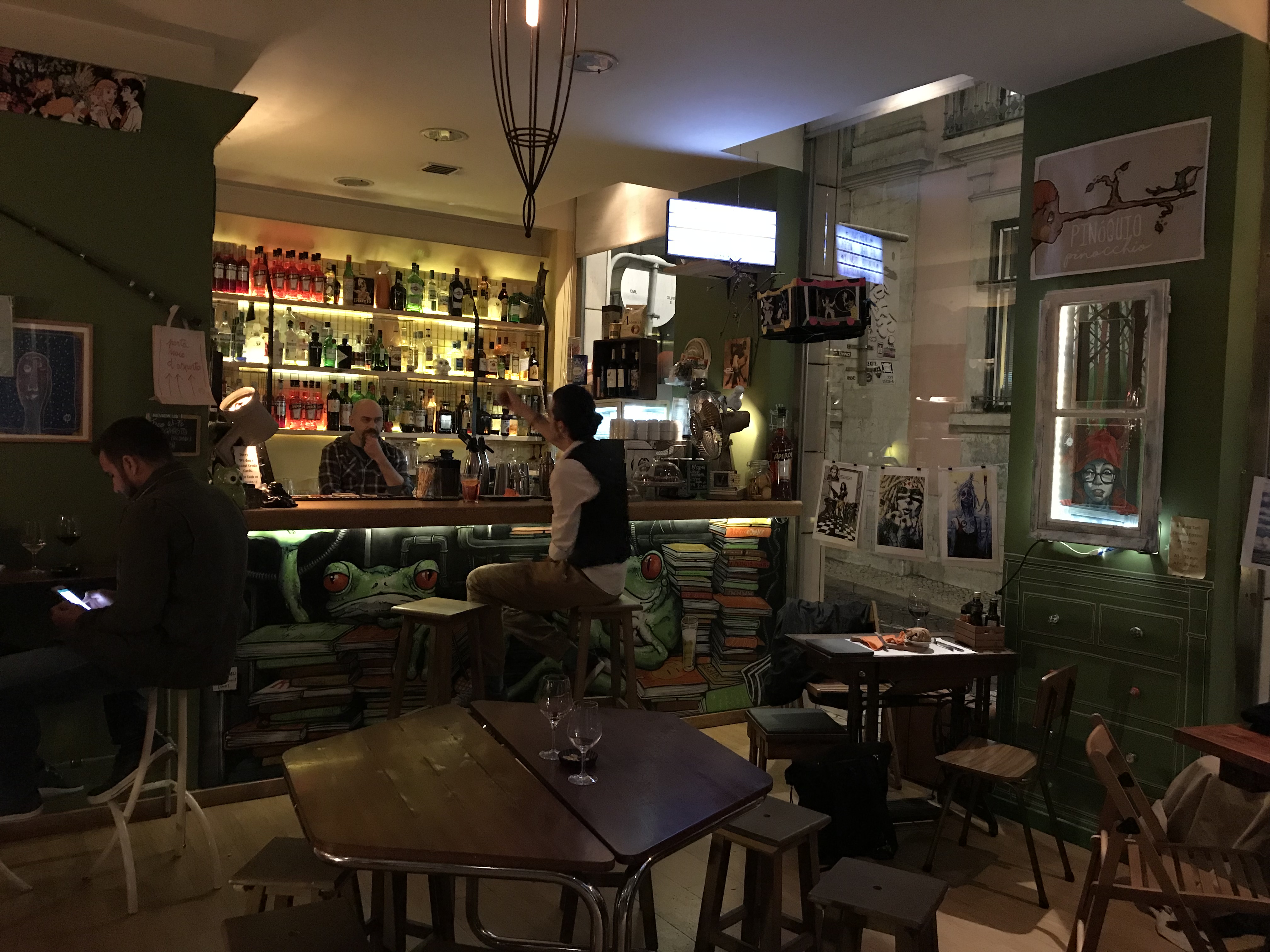 The menu offers you a nice choice, not too much, with some traditional dishes running along side some classics like lasagna (a really light one at that!). Most of the patrons were Portuguese, friends catching up and hanging out. The decor was enhanced by the artwork of a friend of the owners and the atmosphere flowed out onto the street.
If you're in Lisbon, looking for a good value meal and a great bar to start off your evening then I have no hesitation in recommending that you start the night off at Tasca Mastai.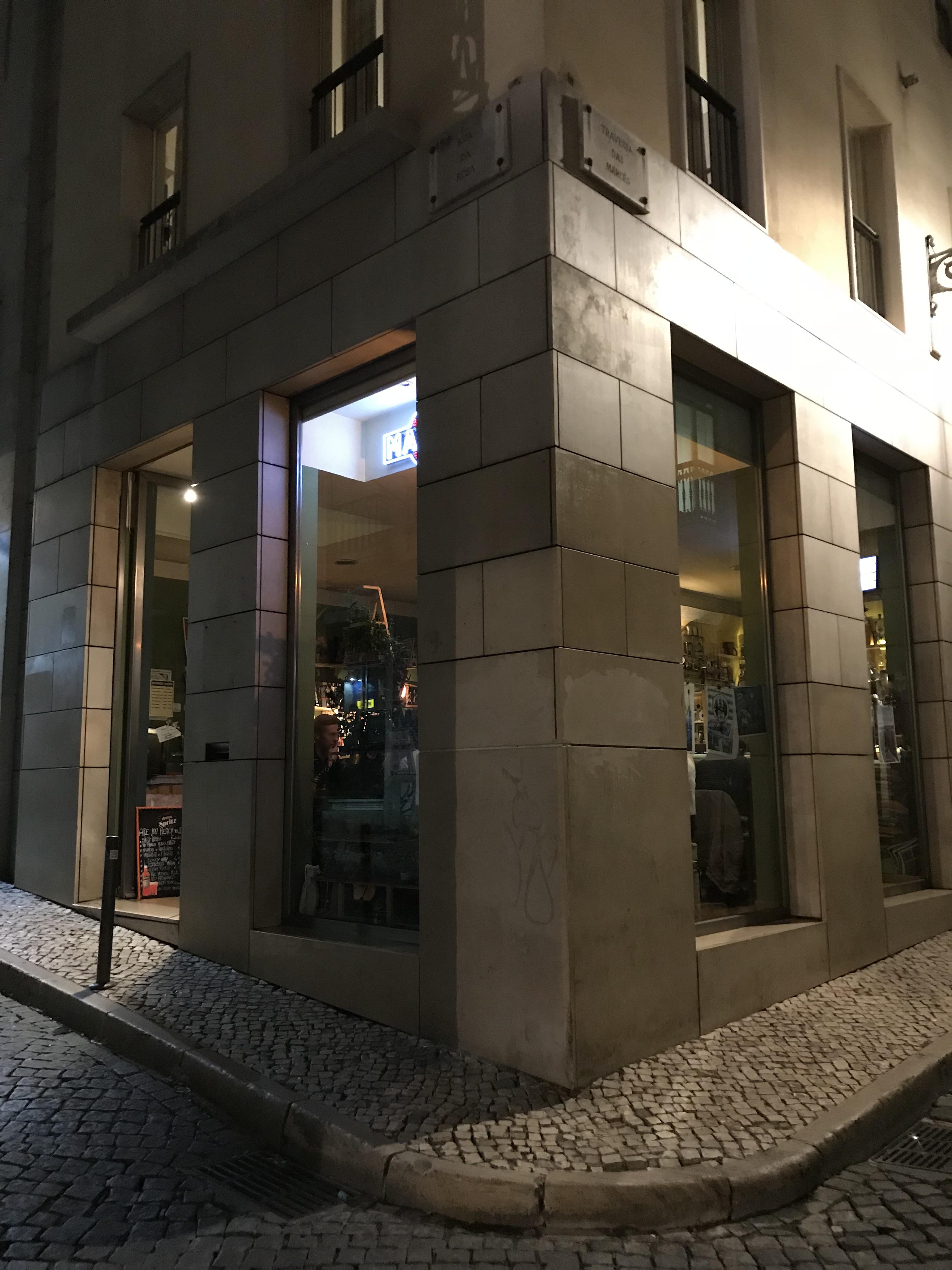 It's a little difficult to find because there is no obvious sign on the outside of the building but it's located at the lower end of Bairro Alto and use the map location to get you there.
Travel Guide Lisbon
Location Map: Tasca Mastai